International Projects
Our work overseas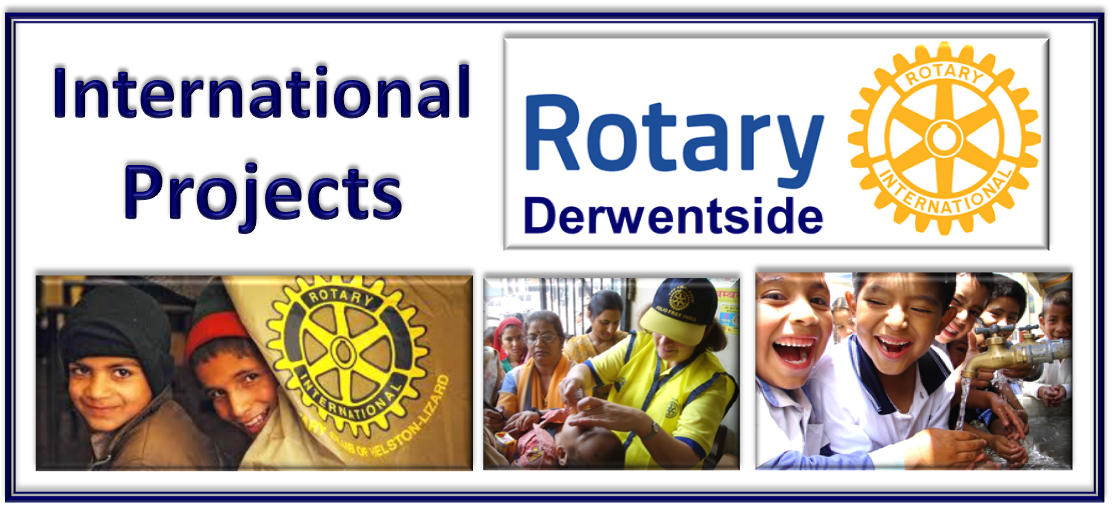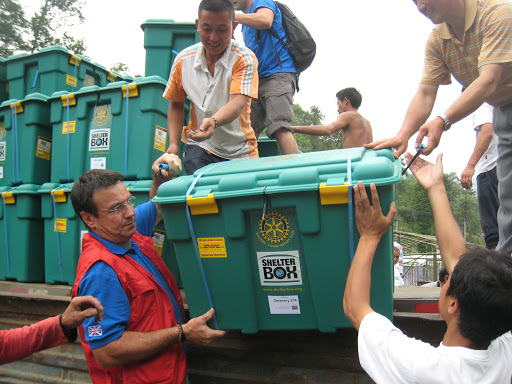 Our club has supported numerous international projects, but we are particularly proud of our achievements in West Africa and Sri-Lanka. Members have visited West Africa, India, Sri-Lanka, South Africa and recently Cambodia in the service of Rotary International and Rotary Derwentside. Two of our members have taken part in polio immunization in Africa and India. Just recently. Jacqui Molyneux has returned from Cambodia with the Rotary Action Group Against Slavery. She was assisting in an orphanage looking after children who were rescued from being sold into Thailand's sex industry.
We have also support numerous Rotary projects, in particular Shelter Box .
Our links to West Africa follow a Rotary exchange trip to Benin and Ghana by club member Jacqui Molyneux. Jacqui was appointed group leader for a Rotary Group Study Exchange visit to Africa in 2005.
Whilst she was there, she identified a number of potential projects that clubs over here could support. Her trip culminated in the formation of the West Africa Trust.
The Rotary Club of Derwentside has been supporting the West Africa Trust since its conception in 2006
Projects we have supported include; the provision of health and safety training and equipment for young West African welders, the sinking of wells to provide drinking water and the building of a perimeter wall around a school to protect the children from snakes.
Following the 2004 tsunami in the Indian Ocean, our youngest member Sally Marshal decided to volunteer her services and she went to work in Colombo, Sri Lanka. Sally looked after orphaned children who were severely affected by the tsunami. As a result of Sally's contacts in Sri Lanka and following visits to Sri Lanka by other members of the club, we were able to identify and complete a number of international projects.
Following Sally's visit, club member Ken Davison visited Sri Lanka and volunteered his services at the Christhodaya Boys Home in Kurunagala. As a former head teacher Ken had a lot of expertise to bring to the role of teaching English and reading. He also took part in football and cricket coaching.
In recent years we have supported projects in Afghanistan, South Africa and India. These have included building projects such as school dining rooms and the provision of water testing kits.