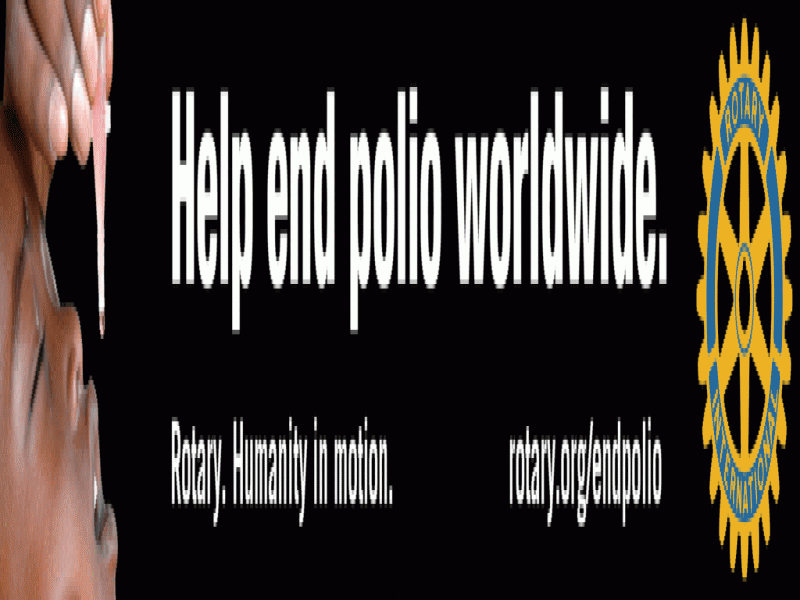 Our Efforts Towards Rotary's End Polio Campaign
Since 1985 Rotary and it's partners have been working to eradicate Polio in the world. Through these efforts Polio is now endemic in just 3 countries - Nigeria, Pakistan and Afghanistan. Here in District 1290, the Plympton Rotary Club like the other clubs have been working to raise not just funds but also awareness of the campaign to End Polio Now.
A number of local personalities including Aysha Iqbal from the BBC, chefs James Tanner and Peter Gorton as well as former Plymouth Albion Director of Rugby Graham Dawe have posed for photos taken by John Allen for adapted local versions of the Rotary International "This Close" posters to help show how close we are to eradicating Polio. These compliment the Rotary International ones featuring Bill Gates, Desmond Tutu and many others.
Clubs around the world have been actively working towards eradicating Polio. The "End Polio Now" project is the final push towards this aim.
This section of the website details our clubs' activities towards this.
Please click on the tabs on the right to read more.