Rotary Youth Exchange (RYE) in the Peterborough Ortons Rotary Club
The Ortons has been active in Youth Exchange since 1989, the only club in our district active in this brilliant programme for many of the intervening years we have sponsored candidates in every one of the four programmes we sent and received Academic Year Exchanges to and from Canada, California, Idaho and Brazil and all of our outbounds went on to do well and several of them and members of their families have remained friends ever since.
Early in those years we also sent growing numbers of young people on STEPs (Short Term or Summer Holiday / Family to Family Exchanges), chiefly to USA and then Canada and Spain. Since 2009, every year we have sponsored up to four young people on this sort of exchange and they have travelled to USA , Texas, California, Oregon and Canada - to France and other European countries but chiefly North America. The club has been delighted to welcome our candidates exchange partners during their stays here, usually before both return to their partner's country to be hosted there for a similar time, normally 3 or even 4 weeks.
In the recent years we have come to know more about the 3 month long NGEs (New Generations Exchanges) and sent another of our friends on one of these vocational experiences to the top Equestrian Education establishment in California to ground her ambition to be a Veterinary Nurse which with luck she is about to lift into being a full blown Veterinarian. Another of our candidates went to Argentina to improve her Spanish. We welcomed a young woman from California whose NGE with Sue Ryder in Marketing was such a success they offered her a permanent job before she had been there a month, and another from Argentina who did her 3 months in Accountancy. More recently we have welcomed an NGE from Australia who spent 3 months working in a school as an Occupational Therapist. These inbound visitors attended our club and reported on their progress throughout their stays and normally joined in our social events too.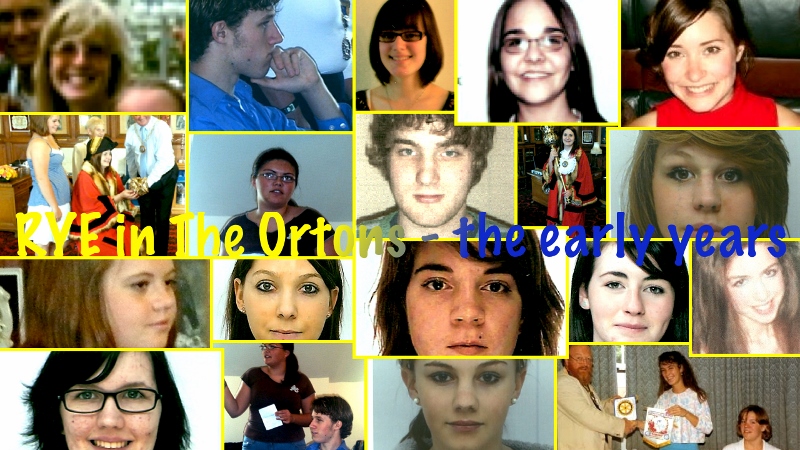 In each of the last 5 years we have sent several young people to their chosen RYE Camps and Tours in Turkey, Egypt, Taiwan, France, Belgium, Italy and San Diego, California. The camps which they chose for themselves have variously involved them in cycling, water-sports, rowing and Orchestral Music but always in learning and sharing cultures. At these camps, which may last from ten days to three weeks, they are usually the only person from these islands present and with 11 to 23 other campers all from other countries they gain an understanding not just of their host country but of their colleagues home countries and in helping them with their English many longstanding friendships have been formed.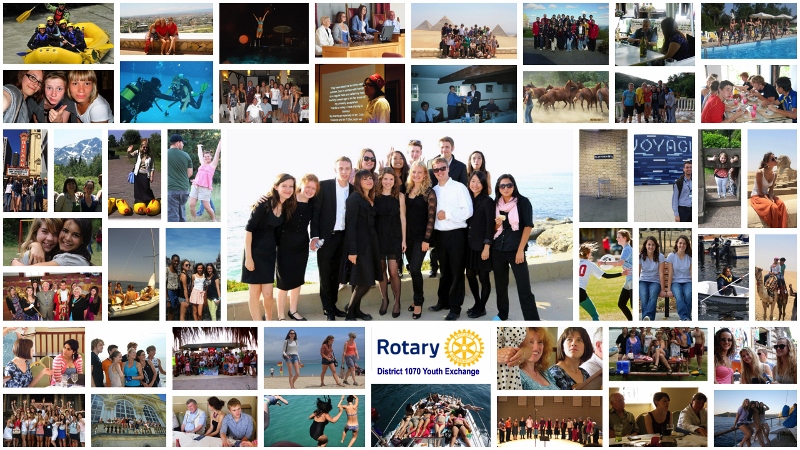 All of our outbounds return to present their Report Back to their sponsor club, usually on the first Monday evening in September - parents are welcome too and our Club members often say this is one of the most happy events of the year.
We are proud to have established a new model of RYE in these Islands that took our District to the dizzy heights of winning the Rotary GB&I Best Performing District in Youth Exchange Award but the reality has been that the local schools around Peterborough, who welcomed us to speak about RYE to their young people at Assemblies, made our achievement possible and we are grateful in particular to The Kings School, The Nene Park Academy/Orton Longueville School, and Stanground College. We are very grateful too to our neighbouring clubs who first joined in and became involved when we had recruited more candidates from those three schools than we could cope with as a Club.
The Ortons is just one small club but in RYE terms it has played a leading role nationally and others are beginning to copy us with significant success.