A tidy wood is a happy wood - Spring 2012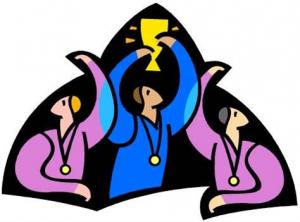 Blandford Environmental Trust Project Winner 2011
Angus Wood is situated just off St Leonard's Avenue in Blandford Forum and covers an area of about one acre. Once a scruffy overgrown woodland it has been given a complete "makeover" and transformed into a small green oasis by the Blandford Rotary Club, the Blandford Environmental Trust and the welcome support of the Dorset Wildlife Trust.
Since taking over management of the site, the trust has planted another 60 hardwood trees alongside the existing ash, beech, cherry, lime and other woodland trees and shrubs. Rotarians have given their time to clear and tidy up the wood and a lick of paint to the boundary railings has smartened it up to make the area an excellent setting for community events.
Last Sunday (6th May 2012) such an event occurred when a Woodland Crafts Fair was organised. There were specialist environmentalists on hand to help demonstrate woodland crafts, including hurdle making, wood turning and shingle making. There were lots of things for the children to see and do and on some stands get live hands on experience. Some of the visitors were "agog" at demonstrations of flint knapping and an expert was there to explain and dissect the contents of owl pellets.
Angus wood is freely accessible to all who live in the Blandford area, a short circular path winds its way through the trees and opens up into a small glade. It's well worth a visit
The Clean up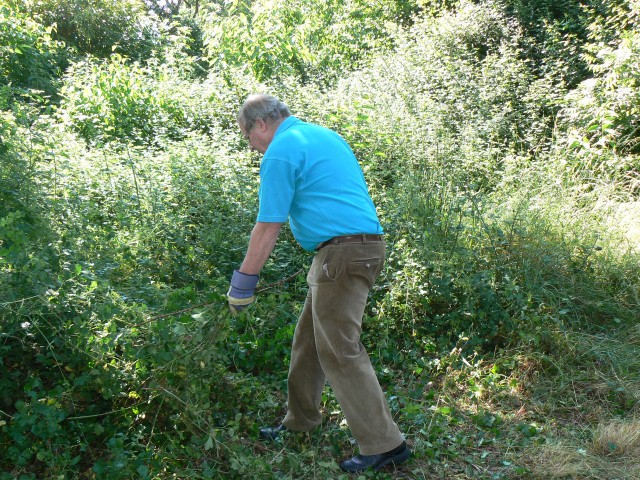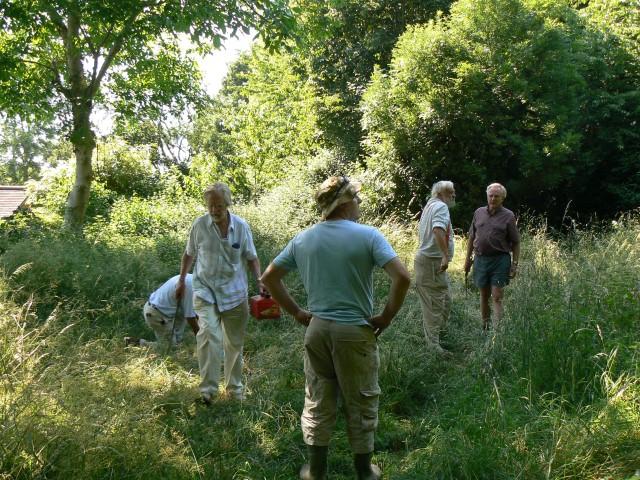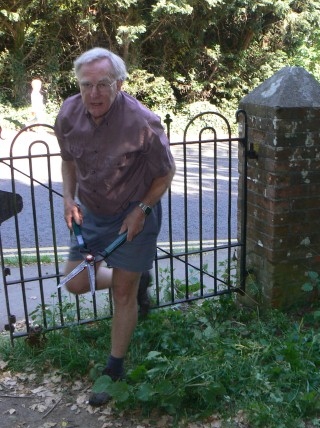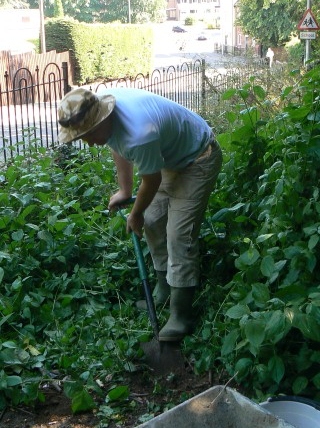 Woodlands Craft Fair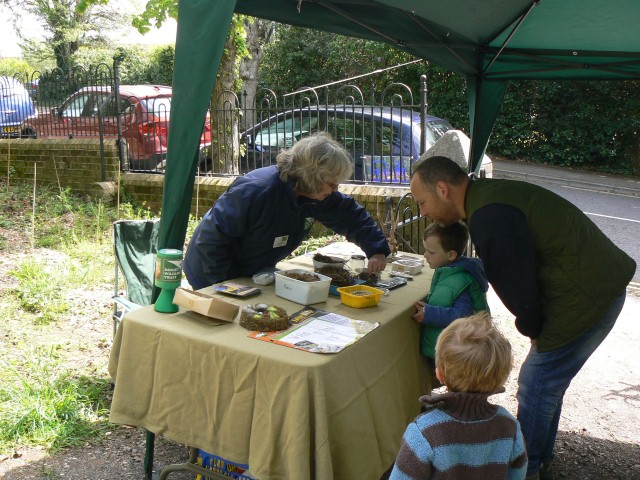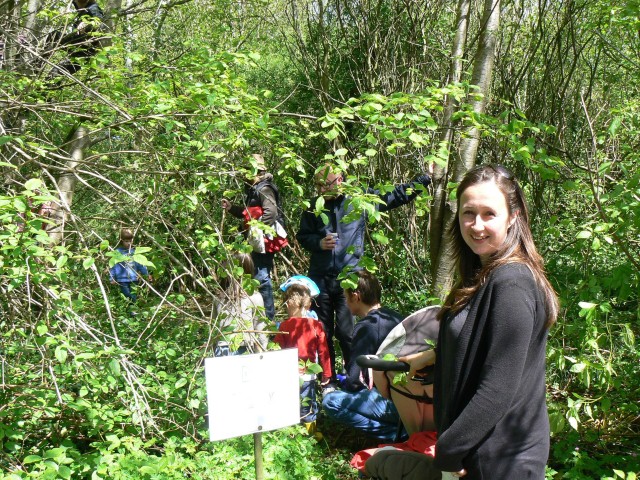 Sir Ghillian Prance officially opens the Angus Wood Project
The Rotary Club of Blandford, local schools and Blandford Museum have formed a trust to take the lease and run Angus Wood as an environmental project for the next 25 years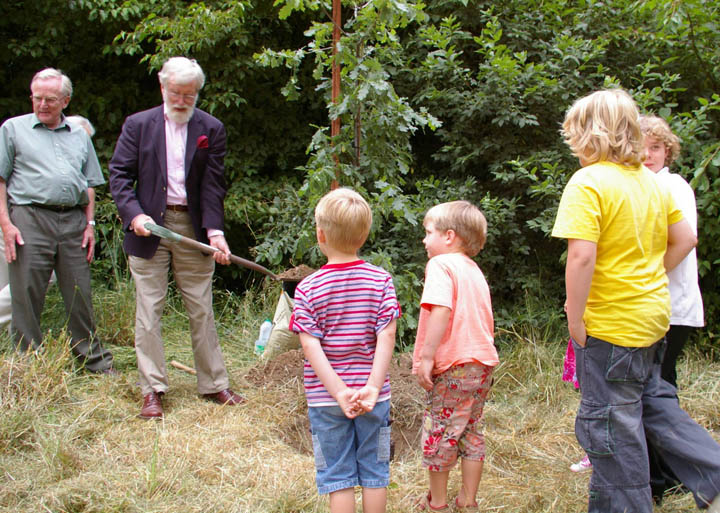 Sir Ghillian Prance a former head of Kew Gardens and an internationally
renowned environmentalist plants an Oak Tree to commemorate the
start of the 25 year project.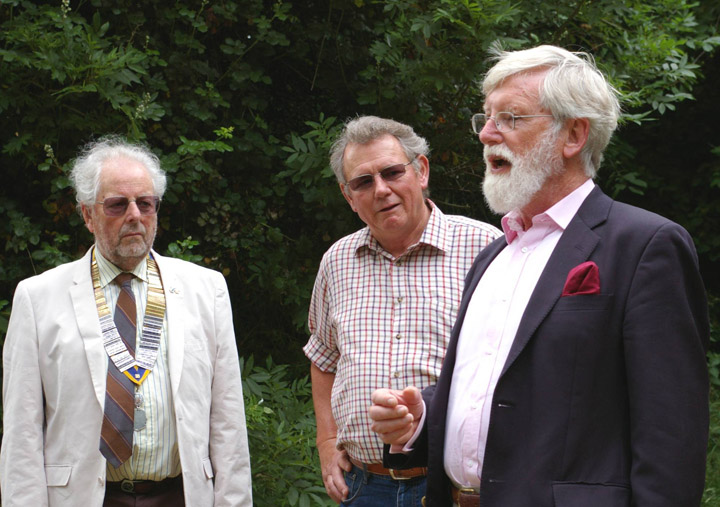 The official opening of the Angus Wood Project by Sir Ghillian Prance
with President Jim Atkins and Project Manager Rotarian Nic Nicol.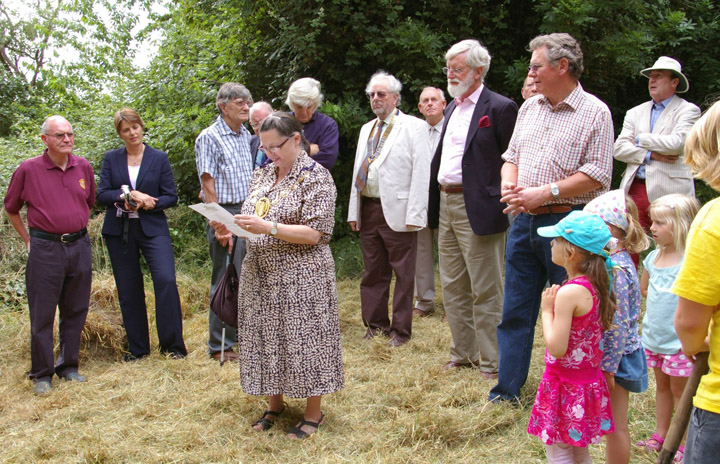 On behalf of the town, Mayor Esme Butler thanks all involved
for their foresight and dedication to the the project.
---