About the Rotary Club of Billericay Mayflower
Meet our members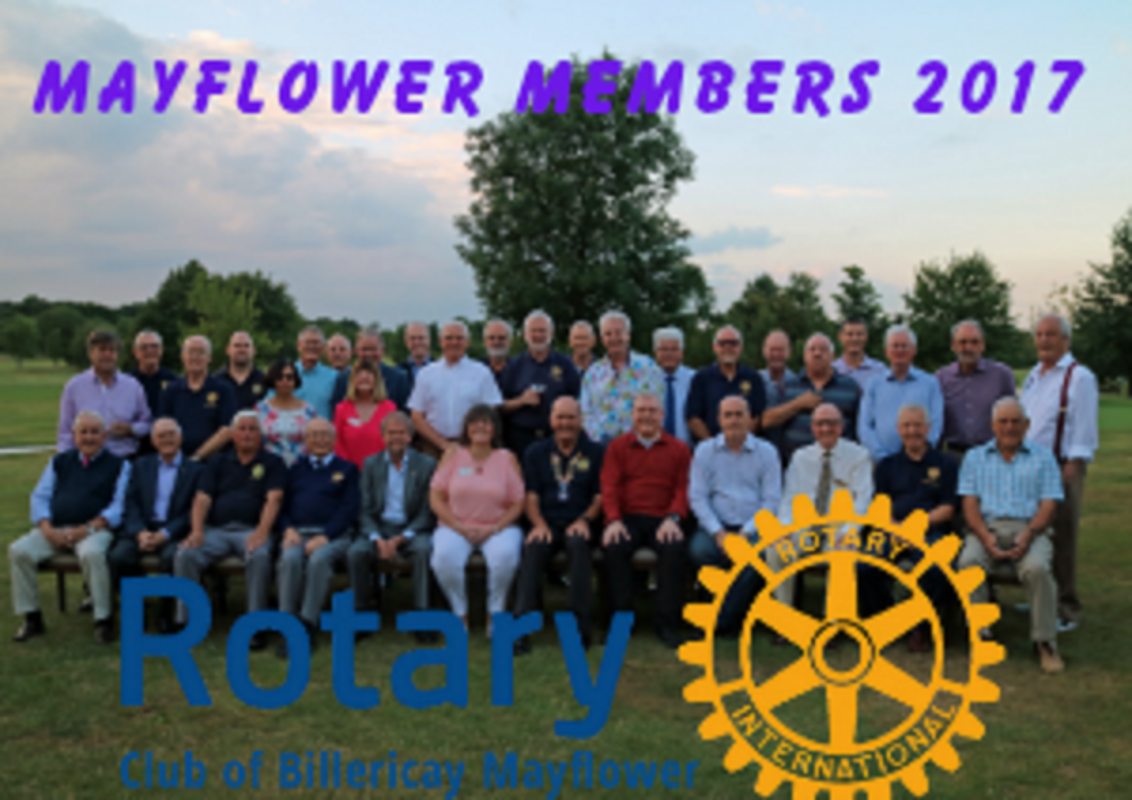 The Rotary Club of Billericay Mayflower meets at 8pm on a Thursday evening at the Bustead Golf Club, Little Burstead, including 5th Thursdays, for fellowship and a good meal. The club numbers forty seven people, and this group runs several events in the town, most notable of which are the Summerfest Event in July and the Billericay Christmas Market at the beginning of December.
Our President this year is V N "Sri" Srivastava, who took over in July 2016. Please e-mail Ian Miller, the Club Secretary, for more information about the club. His e-mail address is secretary@mayflowerrotary.org.
The club has an interesting history, and is closely associated with the Rotary Club of Billericay which meets on a Monday.