2021/22 Youth Services Latest Updates
17JAN22: Youth Services Development Grant Scheme - Updated
The guidelines are hopefully easier to understand and the only change with the Application form is that a Youth Development Grant is for new Youth activities, rather than existing ones.

Please read the Guidelines and then complete an Application Form

This will hopefully encourage Clubs to focus on alternative activities or projects they can undertake, particularly maybe with primary age children who are always keen and enthusiastic and do not have the pressure of examinations etc.


Regards Anne Bartholomew District Youth Link

Rotary Youth Services News Letters
Latest Newsletter Youth News 2021/2022 Newsletter 1
2020/21 Youth Services Updates
'Rotary Young Writer' Competition 2020/21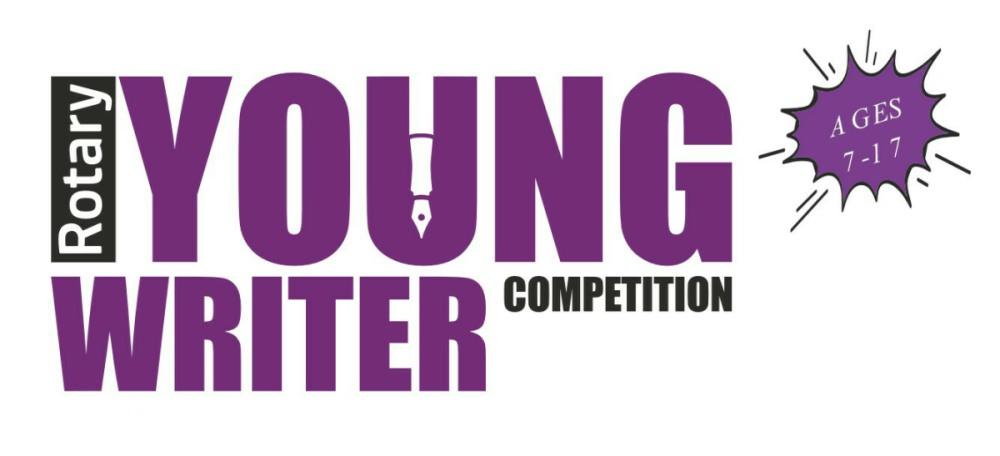 "Celebrating our winners"
Writing with imagination and creativity was a requirement of this year's judges in the Rotary Young Writer competition and two of our District's youngest writers stepped right up to the mark with their very different interpretations of "My Happiest Day".
At 9 years of age Freida Lindsey, a student at Amberley Parochial School, Stroud was the D1100 and National winner in the 7 to 10 age group. "We are so proud of her" said mum, Susie.
Freida was sponsored by the Rotary Club of Nailsworth and President Colleen Rothwell spoke of the quality and depth of Freida's writing - setting out a dramatic tale of a family's heartbreak and despair in WW2 losing a father and son, only to be followed by their reappearance out of the blue.
District judge, Professor Rod Griffiths, referred to "Freida Lindsey's excellent writing, playing effectively on the reader's emotions." The National judges were moved by the story of loss and then surprised by the amazing twist at the end when the father and son turned up safely from the war.
Nailsworth's Ken Culham has said, "we were delighted to hear that Freida Lindsey's script had been chosen as the best in the country. What an achievement! We know that Freida is devoted to writing and plans to develop her talents further. We wish her every success in her efforts."
The winner in D1100's 14 to 17 age group and 2nd overall within RGB&I was Kerry Myers of Marling School, Stroud. Kerry was sponsored by Severn Vale Rotary, Gloucester and Bob Roberts commented, "Severn Vale Rotary has always supported the youth competitions. We enjoy reading the offerings from the Young Writers, some are thought provoking, some bizarre and all very entertaining. We loved Kerry's poem and hope that these competitions will continue to encourage young people to produce such high quality prose and poetry."
The judge said of Kerry's 8 line poem, "Poetry, does tend to force concentration, so there is more in those lines than appears at first sight. I particularly like the way that the writer turned the title on its head, almost berating the organisers for picking a title that devalues every other day. In these eight lines, there is a philosophy of life. The poem meets other technical criteria, there are no clichés, few wasted words and excellent use of vocabulary."
The Persian poet Omar Khayyam wrote, "the moving finger writes and, having writ, moves on." Let's hope the exceptional writings of our two winners will inspire other young people throughout the District to enter their compositions next year.

Richard Lees (Publicity & PR) Pershore Rotary
Young Writer 2020/21 Competition Winners Entries: Freida Lindsey and Kerry Myers
2020/21 Youth Services Newsletters
Archive Newsletters

May 2021 Newsletter
February 2021 Newsletter

January 2021 Newsletter


Annual Rotary KidsOut Newsletter 2021
Read the Summary Report from the D1100 Youth Workshop 7th January 2021
Read the summary of the Youth Workshop on 21st May
The announcement that the District Youth Service Grant Development Scheme can enable Clubs to help fund local youth activities in very good news.
Please note the following three options have been updated
(see above 17JAN22)
Details of the Grant Guidelines click here
For an Application Form click here
For a Reporting Form click here
Youth Services Overview
The menu to the right and the details below will give you a good idea of what District 1100 does in terms of youth opportunities. There are three types of opportunities as follows:
Broadly speaking, these are junior Rotary Clubs designed for youngsters at Junior School (Rotakids), Senior School (Interact) and beyond school until 30 years of age (Rotaract).
Other Opportunities: include Rotary Youth Leadership Award, the Rotary World Affairs, and funding for youth activities from the Children's Holiday Trust.
Competitions:

are usually Rotary GB&I National Competitions, but clubs are free to use their own rules to do their own thing locally. Typical competitions include public speaking, musicians, writing, cooking, art, citizenship, environment, photography and technology.
Follow us at www.Facebook.com/RotaryD1100Youth for updates.
Email Andy Jarrett, Youth Chair: RotaryD1100Youth@gmail.com for more information or how to get involved.