Barcelona or Bust 2012
Thu 20th September 2012
Organised by - St Austell Round Table & being supported by Bodmin Rotary Club. Bodmin Rotary Teams "Here we come" ! More info. select title....
<< They are on the way - select for daily Journey Blog >>
~~~~~~
Barcelona or Bust - 2012
<< Bodmin Rotary Club supporting St. Austell Round Table >>
See "Slideshow" or "Thumbnails" for more photos of the teams....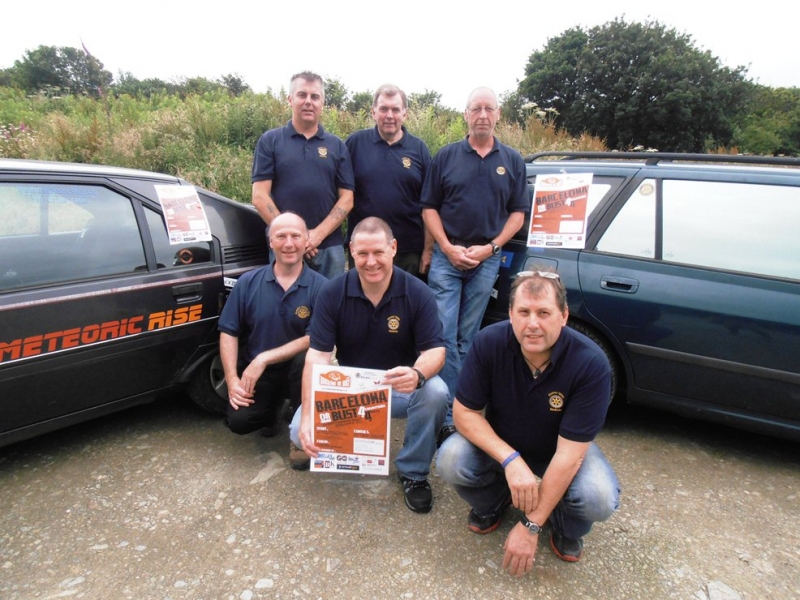 Select photo for enlargement....
Six Bodmin Rotarians taking part: Phil Bullen, Gerald May, Dave Frost, Martin Taylor, Colin Bell & Mike Wheeler.
On 20th September 2012 we will set of from Bodmin to go all the way to St Austell - if we make it that far we will then join a whole host of other teams to take part in this year