A newsletter, the The Guildford District Echo, commonly known as the "ECH", is produced every three months. This is produced by our editor, Don Raffin, who has undertaken this task for a great many years. The Club (or should I say Don) was acknowleged as producing the best newsletter of all the clubs in the Rotary GB&I for the year 2010-11 and awarded a rather grand trophy.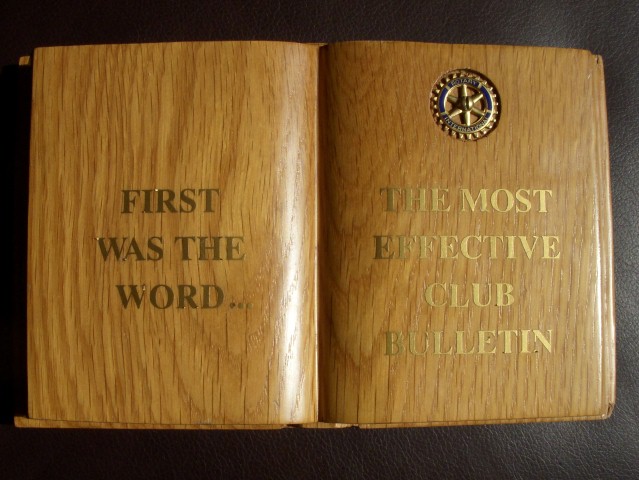 The content of the ECH is mainly of news of the activities of the club and also of events which have happened or are about to take place. It is a wealth of information and an invaluable aid to members and to the public alike. It gives an idea of what happens in rotary and of those we support locally and those supported abroad in our international efforts.
Below is the link to the latest issue of the ECH.

To view previous copies just click on the appropriate date.

Winter 2017,Spring 2018
,Summer 2018
,
Autumn 2018

Winter 2018 ,Spring 2019, Summer 2019,Autumn 2019
Winter 2019, Spring 2020,Summer 2020,Autumn 2020