Plastic Models
Tue 18th September 2012 at 12.30 - 14.00
a talk by Richard Hollingsworth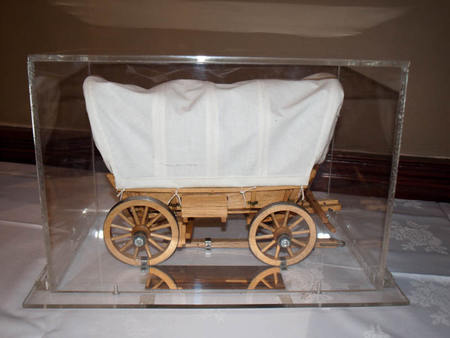 President Iain Gow updated the club about a very sucessfull District Conference in Aviemore attended by 6 members. The club featured heavily over the weekend with PP Ann Mitchell, President Iain and Alan Suttie giving presentations, while PP Iain Taylor, SVP Jack Dempsey and Secretary Rod Scott manned the club's stall in the House of Friendship. The club also featured in the District Awards. PP Iain Taylor collected the Connestoga Wagon on behalf of the club for our international service projects while President Iain Gow received the Alistair Brown Quaich for the best net score in the Conference Golf Competition.
Parkside Dundas is a Kirkcaldy based company whose plastic moulding skills has them producing quality model railway kits to both home and overseas markets.
At the weekly meeting company Director Richard Hollingsworth's well informed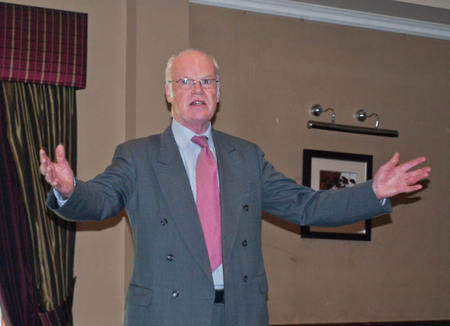 description of plastic injection mouldings, high impact polystyrene and colouring agents, and automated processes that can achieve rapid production levels, led on to boyhood memories of model railways bestirred in not a few of the club members present. Chief among a wide range of Parkside Dundas plastic products are its model railway kits that supply a hobby market among men who have never lost a love of model railways.
Few present had been aware of this Kirkcaldy based venture; with its finely made to scale model rail kit rolling stock products like UK coal and cattle wagons of old, together with rolling stock designed for markets in Sweden, South Africa, and Australia. Richard indicated that online sales of Parkside Dundas kits were chief among sales via other avenues. Grown men who never lose a boyhood love of model railways, and such a Kirkcaldy made quality plastic product, will doubtless bend their own wee bit of plastic. In so doing, they are keeping a good wee local company on track for the future.