Ufton goes to school!
Having tired his puppy walker out over the last few months Ufton is ready to go to Guide Dog Training School.
Like all good boys he has read his school planner before setting off.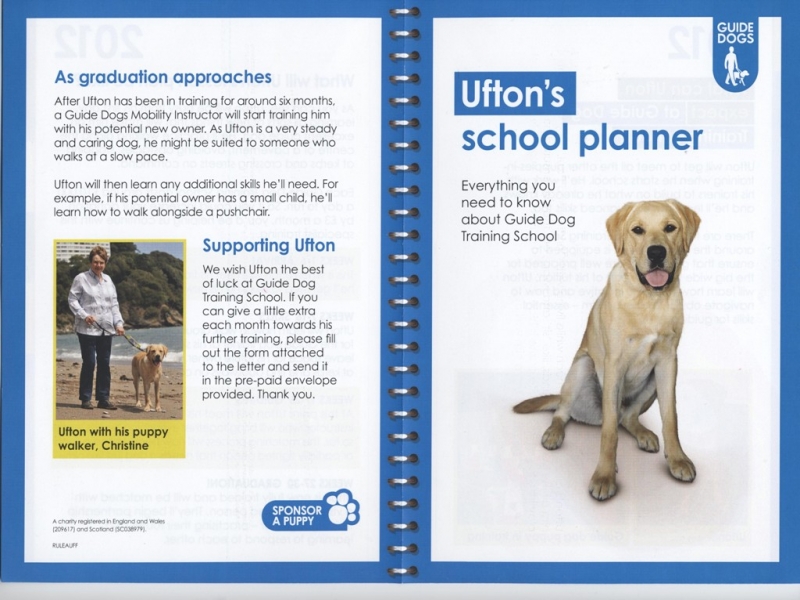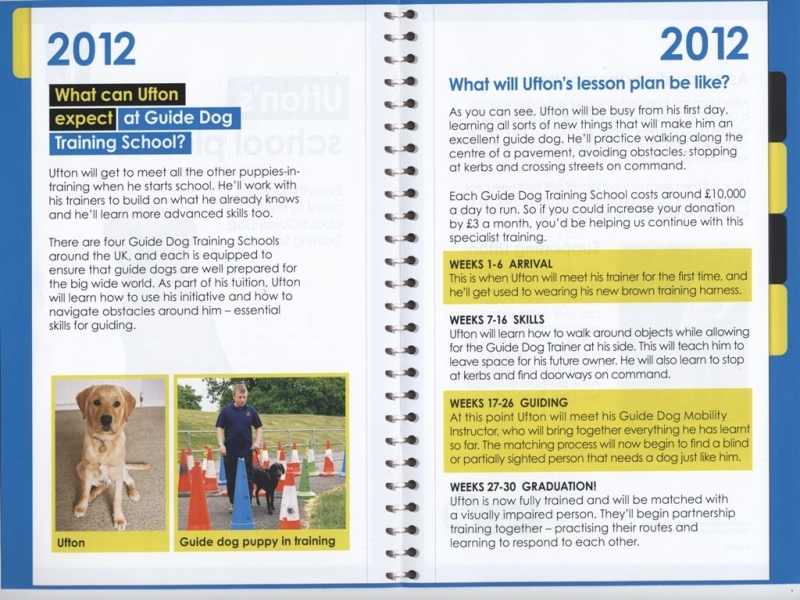 We wish him well and look forward to seeing his school reports.