Not The Beaujolais Breakfast
On the 12th November 2011, we enjoyed another successful "Not The Beaujolais Breakfast" meeting at The Deanwater when, after a hearty breakfast, District Governor Ian Priestley with other guests and friends, tasted 6 Italian wines provided by Majestic Wines.
Here is a picture of President Marianne with Distict Governor Ian Priestley and from Majestic Wines, Sue Priest, who gave a splendid presentation on the Wines we tasted.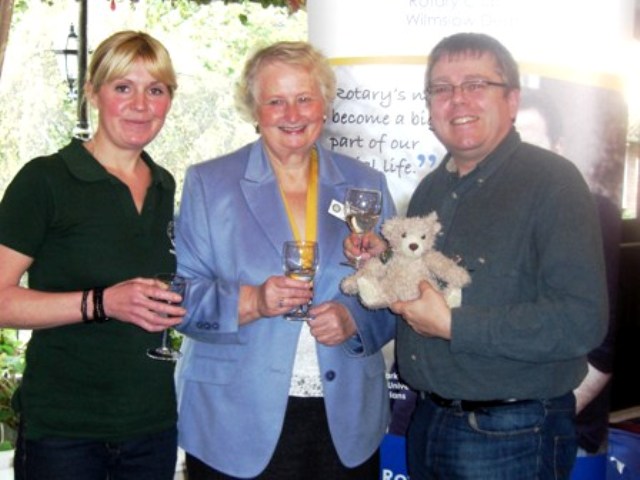 On an International Note, and at the same event, we had the pleasure of a visitor from The Rotary Club of Istambul Kadikoy. The picture of member Mehmet Tekinsoy taken when bannerettes were exchanged.