Jun 2012 Stroke Awareness Day - Scotsdales
Tue 12th June 2012
The South Cambridge Rotary Club supply volunteer stewards for the day, encouraging staff and the public to check their Blood Pressure.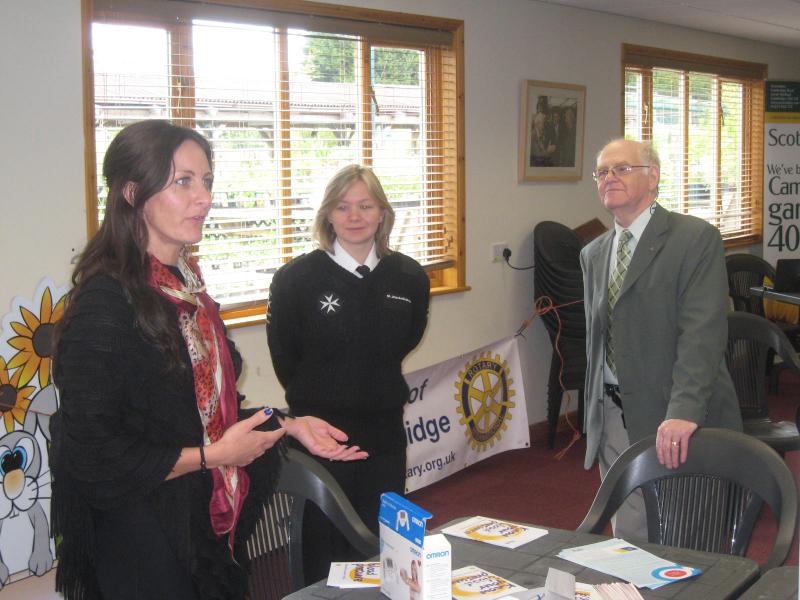 Show related pages
Annual Stroke Awareness Day was held this year on Tuesday 12th June 2012.
High Blood Pressure can lead to Stroke and other health complications. It can do damage long before it becomes an obvious problem. Regular monitoring of your blood pressure can mean early intervention and treatment can avoid the destructive effects.
The aim is to find a location in the local community and have teams of professionals set up their monitors ready to take measurements in a very convenient and accessible way. People with dangerously elevated levels can be counselled immediately about what action to take.
Club members volunteer to steward on the day to encourage people to be checked.