---
The Rotary Foundation
The mission of The Rotary Foundation is to enable Rotarians to advance world understanding, goodwill, and peace through the improvement of health, the support of education, and the alleviation of poverty.

The Foundation is a not-for-profit corporation supported solely by voluntary contributions from Rotarians and friends of the Foundation who share its vision of a better world.
LUTON NORTH - DOING GOOD IN THE WORLD
It's been a busy Foundation year for Luton North with a District Grant, two Global Grants and a Rotary Foundation Donor Advised Fund (DAF) established for the Rotarian Action Group Against Child Slavery (RACSRAG); a first DAF by a Club in Rotary GB&I we believe. Total funds donated by the Club US$35,000, with help from our Rotary 'friends' and the Rotary Club of Dunstable with the Grant for IHCC. We will be raising money and awareness shortly for 'End Polio Now' using the iron lung in Luton's Mall Shopping Centre.
Luton North Rotary Club Sponsor Rotary Foundation Donor Advised Fund for The Rotarian Action Group Against Child Slavery. Account No 566 - US$10,000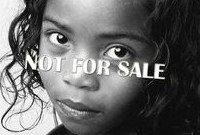 The Rotary Foundation Donor Advised Fund (DAF) is a convenient way for USA Donors to simplify charitable giving and take advantage of tax savings at the same time. Our Donation has been Gift Aided to take advantage of the UK Tax incentive and we believe this is the first DAF to be established by a non-US domiciled Rotary Action Group. So we are breaking new ground and leading the way for others.
The Rotarian Action Group Against Child Slavery (RACSRAG) was accepted as a recognised Group in January 2013, and is now supported in 65 countries. It seeks to create a) awareness among Rotarians and the general public about the millions of children that are held captive for commercial gain and b) help Rotarians take action to protect children through programs, campaigns, and projects. There are an estimated 36 million in slavery, according to Walk Free, Global Slavery Index.
Our donation by way of sponsorship is the minimum required to establish a DAF. The money becomes part of the fund, which will be used to fund anti-slavery projects worldwide approved by the Rotary Foundation, which then adds 50%. Our expectation is that it will attract funds from US donors, and could grow into a major source of anti-slavery funding.
The Action Group has thanked Luton North for the 'generous' donation and in turn we have thanked our anonymous Donor for making this possible. The project has been put together by Luton North Foundation Chairman Leslie Robertson, in conjunction with Assistant Governor Stephen Sypula Stevenage Grange Rotary Club who is Vice-Chair, Treasurer, and Webmaster RACSRAG. Stephen adds ... "The creation of this DAF heralds a great opportunity to leverage serious funds from individuals and Corporate entities, around the world, and in particular in the USA, to support projects. This would not have been possible without the support of RC Luton North (D1260) and the generosity of their anonymous donor. The Board of RACSRAG thanks them warmly on behalf of the potential victims and survivors of this heinous crime against humanity" You can contact Stephen at stephen@racsrag.org, The Project was set up by Peter Doetschman, Senior Planed Giving Officer, the Rotary Foundation
It is expected the Fund will feature in their upcoming Newsletter and be showcased at the forthcoming Seoul Rotary Convention where the Action Group has a stand. The DAF will be promoted on the RACSRAG website www.racsrag.org and on Facebook.
Details of all Luton North projects are on our own website,http://www.rotary-ribi.org/clubs/homepage.php?ClubID=552and on our Facebook page too.
District Grant – Keech Hospice Care for Children and Adults £500
The Hospice has been upgrading its Sleigh/Carriage so that it can be used all year round. Our money was used to purchase new lights and promotional panels for the sleigh. We have suggested that now the refurbishment is complete it could be hired out to other charities for a fee. With the upgrading it is expected that the sleigh will last for several years to come. Last Christmas £37,359 was raised and with a wider use this year a higher figure should be seen.
Global Grant –Ian Hutcheon Clinic for Children (IHCC) US$ 41,918
Our very successful Global Grant to purchase an Ambulance for use as an Out Reach Clinic is coming to an end with the Ambulance now in Kampala from Japan and ready for signage, soundproofing and equipping. It will take the road very shortly.
There have been several spin-offs from our project with IHCC joining the Rotary Club of Sunrise, Kampala with their medical outreach work. IHCC have provided both Doctor and Nursing care and essential medicines too. On many of the outings they have been followed by the press and TV giving further advertising for the work they are doing and advertising the Rotary Foundation too.
IHCC have held many training sessions for local Health Care workers and even sent one to the UK for Audio training. One very successful event was the World Hearing Day Clinic on 15 April when Kampala Capital City Authority (KCCA) teamed up with IHCC to treat people with hearing problems free of charge. As well as hearing assessment hearing aids were available and given free of charge too.
Global Grant- Children's Hospital, Surat City, Gujarat, India US$41,358
Surat City has serious deficiencies in the provision of hospital care at affordable rates for young children especially in emergency, acute, and chronic illness and our timely Project has gone a long way to address this need in one hospital, Mrs Dipika & Dr Hasmukhlal C Vankawala Children Hospital (VCH) at Majura Gate, Surat. The Hospital serves the people by providing Child Medical Care at low price. Daily, it can treat up to 100 children in the Out Patients Department (OPD). This is consultation, diagnosis, and prescription of medicines. Out of these 100 children at least 20 are admitted in the Hospital for advanced Treatment. This ratio continues throughout the year and jumps higher during the summer and heavy monsoon.
Our Global Grant has purchased extra essential equipment and it is expected the hospital will be able to handle 15% higher patient throughput without an increase in medical staff.
The Global Grant Application was dealt with at the Rotary Foundation in 9 working days without one question being asked and we should like to thank the staff at Evanston for dealing with this so quickly. This has allowed Luton North Club President, Bob Shah time to revisit the hospital to see the new equipment in place during this Rotary year. Bob also hopes to be in Kampala before the end of the Rotary year to see the new Medical Unit on the road.
Multi-Million' Rotary Foundation
Global Grant Approved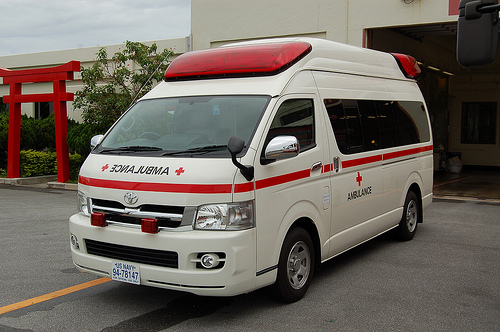 The Global Grant presented by the Rotary Clubs of Luton North, Dunstable UK
and Sunrise Kampala Uganda has been approved by the Rotary Foundation - US$ 41,918, (UGX129,929,850)


 


  

 
The Grant will allow the Charity to expand its work improving the quality of Children's 
hearing health care services in the slum areas of Kampala, Uganda. In particular it will provide funds to set up a soundproof Mobile Clinic with adequate equipment for 
 
screening and audiological assessment.
Training is an important part of the Grant and Audiologists from the UK have visited
Kampala to train local healthcare workers to work in the Mobile Clinic. Others have
been trained in Primary Ear Health Care, and now trained they are training others so
the programme is on going. Also, IHCC are running sessions to educate families on
the importance of early intervention.
At present IHCC has a Clinic at the Kisugu Health Centre, Kampala, and it's the first
Clinic in the locality to offer free ear treatment. They managed to reach 591 children
in the last twelve months. However, with the addition of the Mobile Clinic, more
equipment, and improved training IHCC expect to manage over 2,000 children with
ear problems each year; may be more once the Mobile Clinic is advertised. It's a five
year programme and benefits to the children include ear and general health,
prevention of deafness, inclusion in the education system and increased
employment opportunities.
IHCC supports Rotary's Outreach Clinic in Uganda
With the Global Grant for US$41,000 now authorised Dr Paul and Liz Choudhury are working closely with the Rotary Club of Sunrise, Kampala to locate a suitable ambulance for purchase.