food to go - - - or - - Go To Food!!!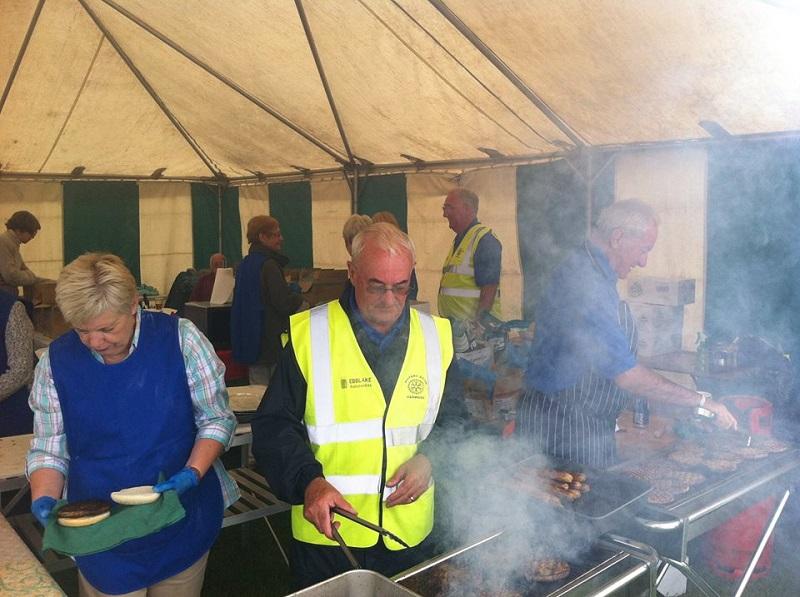 "THE ROTARY BAR-B-Q" Operates right next door to the beer tent you'll be drawn by the aroma of freshly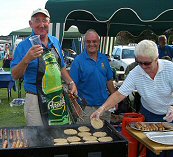 cooked hot-dogs & burgers (plus of course fixins') These are served by the lovely tary Ladies - with a little help from their friends!
"THE PAVILION" This year a group of friends from Verwood Methodist Church will be providing a variety of refreshments in the blue roofed pavilion. Teas, coffees, cakes, sarnys & soft drinks, etc. - - all delightfully served. "Flamin' Ukes" will also be entertaining you in the Pavilion
Last, but certainly not least we have "Cafe ?????" Verwood Twinning Association's nod Cafe Society. Here they offer a taste of wine, and other goody delights OOOO LaLa!!!.
There is also an ICE CREAM stall, and a second BURGER/HOT DOG stall.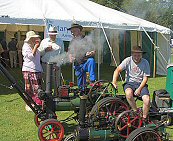 "PIMMS O'CLOCK" Our very good friends at IRVING and SONS are kindly supporting the event again this year with the provision of that most "Summery" of refreshments, a glass of PIMMS. Don't pass them by!
"THE ROTARY ARMS" Will have a brand -new look this year. We are to be supported by D&A Bars with a new concept. They will of course still be serving Ringwood Best Bitter, 49er, along side a Draft Lager, and choice of ciders. All at very reasonable prices; so you'll be drinking for the good of others; how cool is that???
SOMETHING FOR EVERYONE !!!