The latest news about our main fund raising event held every August Bank Holiday Monday.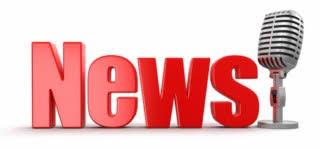 RUSTIC 2019 - latest
AFTERMATH Well what a scorcher! A record Bank-Holiday temperature in the 30s' gave us the ideal day out - - too hot to work! In fact almost too hot, certainly for our doggy friends. The Pimms stall and the Bar were hammered, and on the other side of the coin hot foods suffered - - it's always swings & roundabouts! However with all those factors, I'm pleased to report that the profits look good to hit our £10k target for another year. The allocated funds will be distributed at a "Thank-You" evening at the Memorial Hall on the 21st November.
7pm Rustic Eve Bad news just in from the RAF Dakota fly-past has been cancelled last minute ue to a technical fault - - - - GUTTED & REALLY SORRY!!
FRIDAY 23rd AUGUST. The big weekend is upon us, and the key element of any summer event, the WEATHER seems to be smiling - - dare I say almost too much!! Record temperatures are forecast, and all should be aware of what that means - - - - -
Parasols - - not umbrellas!
Plenty of liquid intake - - - not just beer!
Ensure that children, dogs, pets of any sort are NOT left in your vehicle (Even the shade will move!)
Lets have an enjoyable and safe afternoon!!
PS: DAKOTA Fly-Past confirmed for 14.20Hrs, eyes to the sky!!
AUGUST 2019 Well here we are in August with less than three weeks to go to BHM - - scary for Us particularly with the current stormy weather forecasts! Still we get what we get, and the Event goes ahead - - what ever!! New this year is the facility of a card-reader option at the main-gate for those of you geared to "touch-cards".
Apart from this site there are plenty of Rustic reminders appearing, the August "Viewpoint" mag is out with Rustic featured, Street boards, and our free programme can be picked-up at outlets all around Verwood. Add to that features going out on Forest F.M. and you'd struggle to ignore us!!
JULY 2019 What a difference a day makes!!! I'm absolutely delighted to tell you that the Pet Show is back on! Some crossed lines created the confusion, but as thet say - - "whatever" Well Done Lynwood Vets, Wecome Back!!
JULY 2019: Well, the Car-Boot Sale returns and that will please many - - - - - But the bad news is that the Pet Show won't go ahead this year. Unfortunately our friends at Lynwood Vets are unable to attend. Sorry to have to report that, so no go, unless YOU know of an alternative??
MAY 2019: The RAF Battle of Britain Memorial Flight have programmed the Rustic in for a Fly-Past again this year. As it's the 75th Anniversary of the D-Day Landings, it's particularly pleasing that a DC3 Douglas Dakota will be paying us a visit its D-Day livery. (Weather permitting of course)
APRIL 2019: SPONSORSHIP As the costs of putting on a country fair, such as the Rustic, steadily increase the support of local groups and business' plays a bigger than ever part in its success. Nick O'hara has been one of our most loyal supporters for many years now and that has been key to mitigating the considerable risks involved. This year he is joined by another local company who have come forward to pledge their support. T&L Steels have built a reputation in the building industry for the supply of girders etc. But, lesser known, they also produce bespoke domestic items such as gates, railings, etc. For 2019 they will be the main Sponsor of the Arena Events, and will be featured in our free programme, available (almost) everywhere in early August. A big thanks to Tony at T&L, but in the meantime, should the need for their services arise, Contact :-
www.tandlsteels.co.uk phone 01202-285449 Ask for Tony Archer.
JANUARY 2019: Well here we are into a brand new year, if it's not too late may I wish all of you a Happy & healthly 2019?
We are now in Rotary Rustic's 26th year and plans for a better than ever are well under way. Many will take time to come into fruition, but we will keep you up to date on this web-site. One definite can be confirmed and that is the return of a Car-Boot Sale. This is in response to many comments received; however, out of necessity, space is always at a premium and will be limited.