Wed 15th August 2012 at 12.00 am - 2.00 am
The Girls from Brazil. This years GSE team come to update us on their recent trip to Brazil.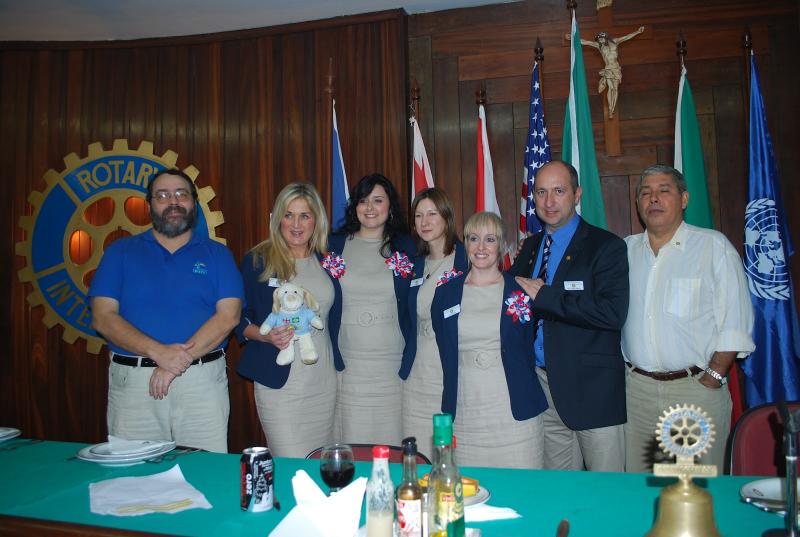 Show related pages
An excellent, interesting presentation by the girls of this years Group Study Exchange Team, supported by team leader, Rotarian Steve Martin. We were entertained by tales of lost luggage, wild animals, high security prisons, samba and exotic foods. You can read more on the teams blog HERE.
Rotarian Wallace Hooper gave a passionate vote of thanks, and we were all disappointed to be reminded that this is probably the last GSE team that we shall hear from due to the cessation of the programme worldwide,
Pictured below, from left to right are President Elect Bill Thomas, Liz Carridge, Kat Miles, Kelly Roberts, Ursy Watson and GSE Team Leader Steve Martin