Tonight, we shall hear from the Historia Normannis Re-enactment Group who will be visiting the weekly meeting of The Rotary Club of Southport Links.
Click here to visit the Historia Normannis website
Daniel and Laura from Historia Normannis gave a very entertaining demonstration on the clothing of a Norman Knight.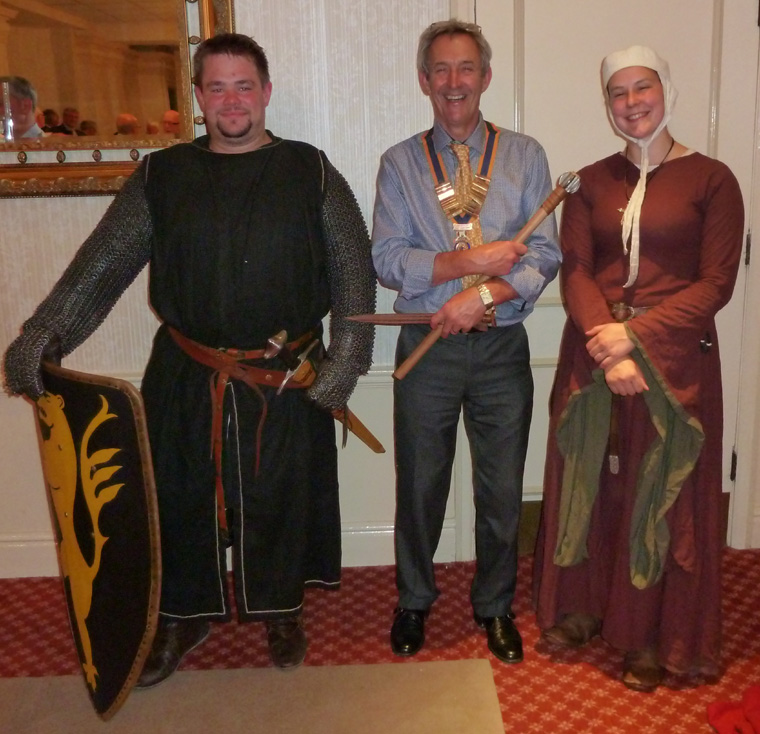 President John Doyle trying to keep the members of our club under control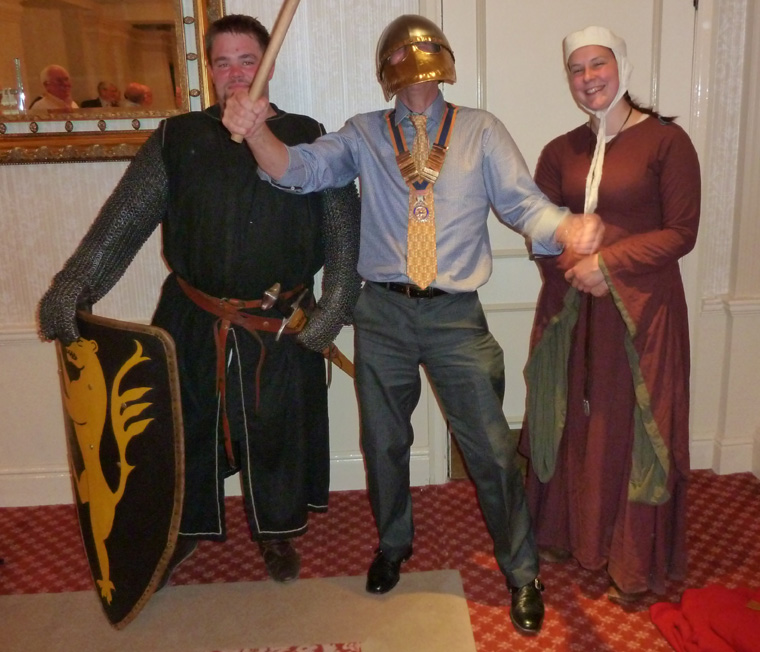 Our Presidents new regalia!