President's Handover 2012
Here are some nice pictures from the president's handover event. Thanks to Peter and Ann for all their hard work during the year and for hosting such a lovely party.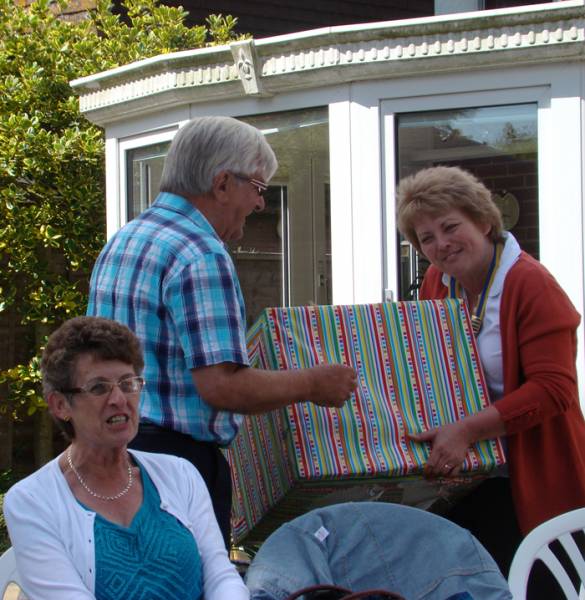 A New president has taken over at Bognor Hotham Rotary Club
Vanessa Mills has succeeded Peter Elliott during an enjoyable garden party at his house.
Vanessa is a well-known Bognor Regis resident. She is a former town mayor and a local historian, who wrote weekly articles for the Bognor Regis Observer about the past.
She told the club