Young Musician of the Year 2012
Wed 21st November 2012
Young Musician of the Year Event winner Reece McInroy of James Hamilton Academy and winning instrumentalist, violinist Hilary Newth with President Alan Lannigan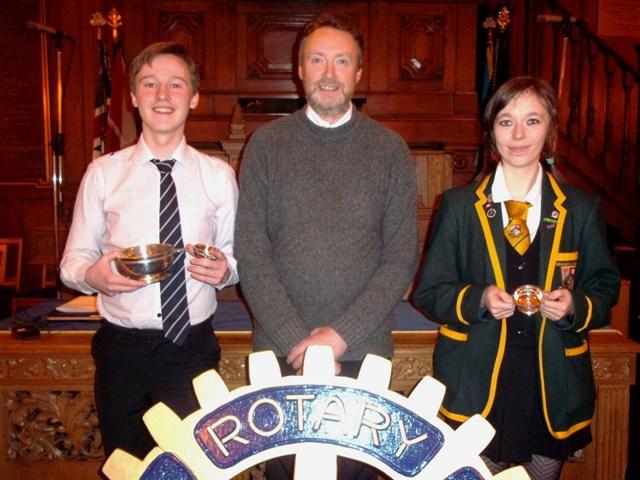 Show related pages
Kilmarnock Rotary Club held its 3rd Annual Young Musician of the Year competition on Wednesday 21st November 2012 when we invited each of our local academies to nominate a vocalist and an instrumentalist. Pupils from all the Kilmarnock secondary schools and Stewarton Academy participated in the competition.
Once again the event was at the New Laigh Kirk and the Club is very grateful for the use of the church.
Our adjudicators were James Clark, President of the Ayrshire Music Festival and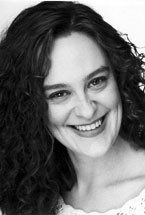 Caroline Hurst of the Royal Conservatoire of Scotland.
They chose Hilary Newth on violin from Grange Academy as the best instrumentalist. They then chose Reece McInroy from James Hamilton Academy as the best vocalist. Reece was also awarded the overall prize as Young Musician of the Year.
This year's winners, vocalist and instrumentalist, have the opportunity to go forward to represent Kilmarnock in the West of Scotland final to be held at the Royal Conservatoire of Scotland, Renfrew Street, Glasgow on Sunday, 17th February 2013, commencing at 2pm. Thereafter there is a Regional Final and a final for the whole of Great Britain and Ireland.
Guidelines and Rules for the Regional and National Competitions.