Anna Turney Sponsorship
Warwick Rotary Club sponsors Anna Turney in her bid for a gold medal
Anna Turney is a paralympic skier and member of the GB Winter Paralympic skiing team.
A passionate snowboarder, it was Anna's dream to represent Great Britain at the Winter Olympics. However, in 2006 the dream ended when, whilst training in Japan, Anna overshot a 30 foot tabletop (a steep sided up and down jump with a long flat middle section). The accident left Anna with a broken spine and facing life in a wheelchair.
After the shock of never being able to pursue her dreams, Anna reappraised what life in a wheelchair might hold and started investigating mono-skiing. With utter determination she raced through rehab and spent the anniversary of her accident on the snow learning to mono-ski in Colorado.
Having beeen talent-spotted in France by the GB Team coaches, Anna joined them in training, and after watching the Torino Winter Olympics from her hospital bed, just four years later Anna finished sixth in the Vancouver Olympics 2010.
Anna talked to our Rotary club about the journey, the fear of trying to ski again and the need for single-minded focus. Whilst friendly competition is key to team morale, she also explained how being beaten by less talented sportspeople is a great motivator. She has set a wonderful example to others by her dedication and enthusiasm, and speaks regularly within the community of Warwick, particularly to young people, to motivate and inspire them on what it is possible to achieve.
Anna competed at the 2011 World Championships and will be going for gold in the 2014 Sochi Paralympics. She also focuses on fund raising for Disability Snowsport UK and the Dame Kelly Holmes Legacy Trust.
In recognition of this the club have agreed to sponsor her to enable her to purchase a mono-ski in her bid to win a place in Team GB at the Winter Paralympic Games in Russia in 2014, with the ultimate aim of winning a Gold Medal.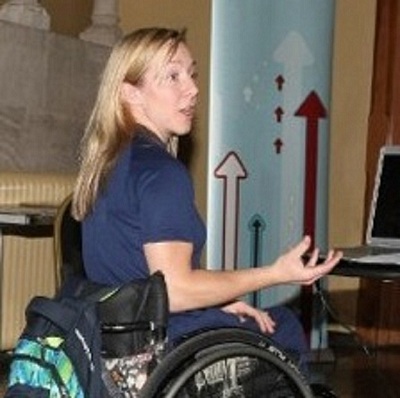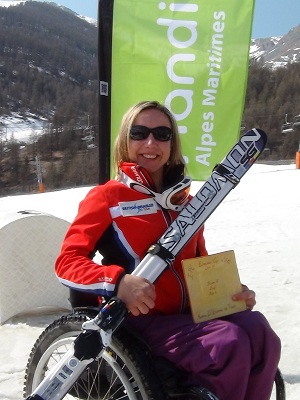 Visit her web site at www.annaturney.com for further information .