Boules Victory!!


by Colin Bevis (pictures by Phil Simon)
Fishponds and Downend vs. Keynsham
Congratulations are in order! The first Boules match ever played by F & D on 31st May @ The Bird in Hand, Saltford finished with a WIN.
Keynsham gave a good account of themselves and were good company, and all followed by good food.
Thanks must go to the supporters again: who outnumberd the players by at least 3 to 1.
The team - Judy, Dave P, Pete L, Tony B played in good light from 7 pm finishing at 9 pm under floodlights.
Well done everyone!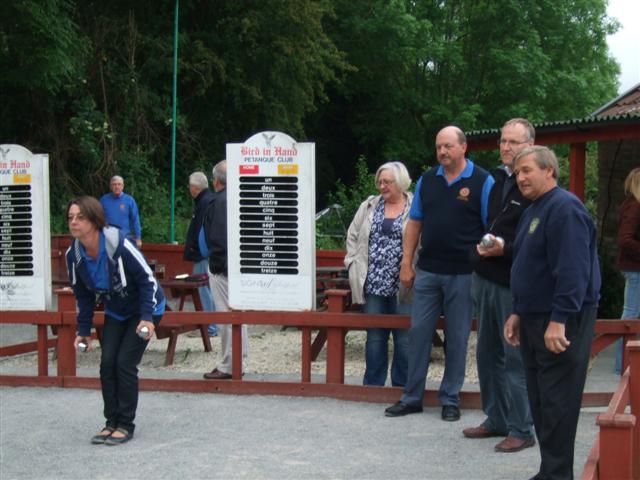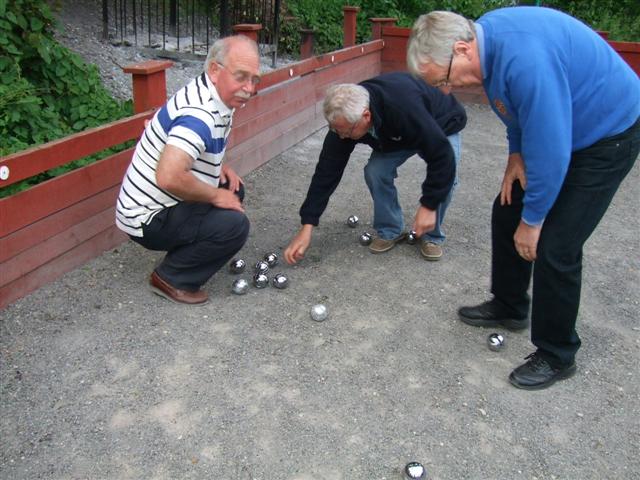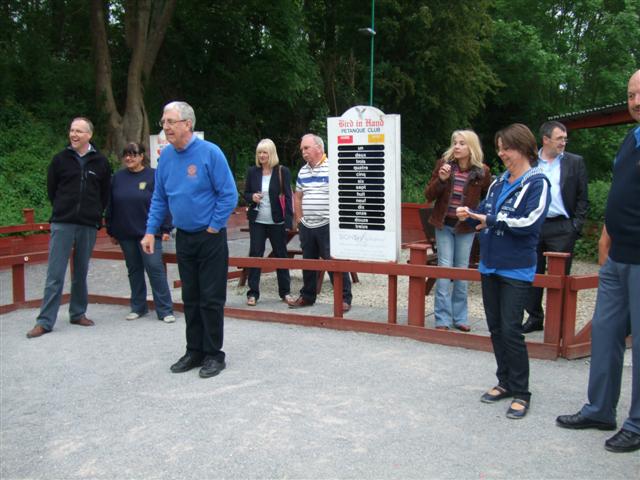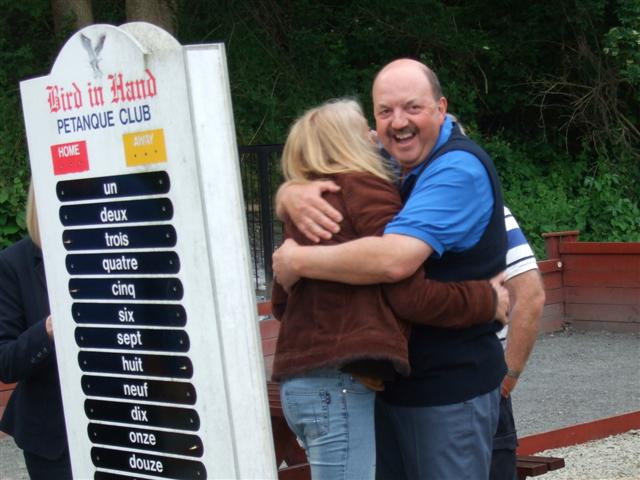 Above (Top L & R, Bottom L & R): Judy about to launch, these gentlemen
appear to have dropped their balls or maybe lost their marbles (and
is Tony laying silver eggs?), Pete in action (or perhaps 'inaction')
and 'Yes it's the famous Victory hug!'
Subsequest results:
8th June WON: F&D 8 Kingswood 3
13th June LOST: F&D 5 South Cotswold 6
17th July WON: F&D 6 Stonehouse 5
24th July LOST: F&D 5 Gloucester 6