Every year, as an active Rotary Club, F&D raise thousands of Pounds for charity; this is how we spend it.
Charity Sector

Supported

IN

International

10

RF

Rotary Foundation

2

CB

Children & Babies

17

YA

Youth & Young Adult

15

AD

Adult

15

OA

Old Aged

12

FS

Family Support

9

LC

Local Community

14

ED

Educational & Development

8

SN

Special Needs

9

SP

Sport

2

TE

Tools & Equipment Supply

4

DS

Disability

11

DV

Disease & Vaccination

5

FD

Famine & Drought

4

ER

Emergency Response

4
In the last two Rotary Years (2011/12 and 2012/13) and so far this Rotary Year we have made in excess of £20,000 of charitable donations and pledges (and fundraising continues).
There are 25 charities listed below: most of which serve the needs of more than one charity sector. For example Pauls Place is a charity that is serving disabled senior citizens, adults and young adults based in our local community. So this charity fits in five of the sectors listed in the Charity Sectors table (right).
Many of our supported charities are nominated by our Members; who are often involved in some capacity with, or already help, these charities. We prefer to give to a charity that has been so nominated, and then usually where a representative of the charity has presented information to our Members in person. The Club can then properly assess the charity's role and funds deployment, and thus judge its value to those it aims to serve. All of which will then guide our decision on how we will work with the charity and ultimately the amount we donate.

We do favour charities where our donation will make the most difference. At Club level we do not have huge resources at our disposal: being restricted to the money we raise from our charitable events. Accordingly we chose carefully and generally we rather make several smaller donations, than fewer larger donations. Other than to the Rotary Foundation, we rarely donate to major charities where our donation would not make a significant difference to the charitys' aspirations. Finally the majority of our supported charities are active in our own local community which is by design rather than by accident.
In addition to the supported charities we also do good works in our local community through, community service and via youth development schemes such as Young Musician. Some of these activities cannot be quantified in monetary terms; either because it's our Members time that is the only cost, or where it is a Rotary District or Rotary national scheme. Other webpages on our website contain accounts and reports of such community activities.
Our Supported Charities (Click on a charity to learn more about it and how F&D support them)
Each charity that we have supported in the last two years is listed below with links, the charity's sector and a summary of what the charity does. Where possible one of the Club's members has written-up a synopsis of the charity's work and how F&D have interacted with the charity.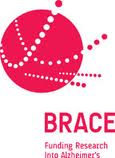 BRACE [AD OA LCSN DS]
Funding research into dementia.
(http://www.alzheimers-brace.org/)

Thanks to John Smith for the following synopsis

BRACE is a registered charity funding research into Alzheimers disease and other forms of dementia.

Research is carried out at universities, in the West of England and Cardiff, and is constantly under review by senior scientists.

BRACE has two principal activities, i.e. raising money for dementia research and allocating it in the form of grants to research projects to help in the fight against dementia.

The charity receives no government funding and all monies received come via voluntary donations, sponsorship, legacies and fund-raising events.

F&D were visited by BRACE representatives are were pleased to donate funds to help the charity with its vital work with diseases that leave the affected with a diminishing quality of life, and their families with a sense of loss but at the same time the problems of providing ongoing care.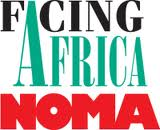 Facing Africa Noma [IN CB YA DS DV]
Funding surgeons visits to Aftrica to repair the faces of children affected by Noma.
(http://www.facingafrica.org/FA08/content/site/en/pages/homepage/default.asp)
Thanks to Mike Gay for the following synopsis
Noma is a vile flesh-eating disease that attacks the faces of children with vitamin deficiencies. The initial gangrenous infections can be completely cured with simple antibiotics. Once Noma takes hold, however, the children become horribly disfigured, they never fulfil their potential, and without treatment they die before reaching adulthood. Teams of surgeons from the U.K., who freely volunteer their time, fly out to Ethiopia and Nigeria on humanitarian missions to repair victims faces with bone graft facial reconstruction and skin grafts. Often it takes 2 or 3 of these medical procedures on victims over a 2 or 3 year period to fully restore a badly affected face.

Facing Africa Noma is run from Seend in Wiltshire; where a full-time and dedicated team organise the procurement, storage and transportation logistics for the medical equipment, supplies and drugs used during the missions. They also co-ordinate the programming and planning for the missions, the travel arrangements, and the overseas accommodation for the surgeons who carry out this life-saving work.

This Charity has real problems in gaining publicity for its cause, as images of the victims are deemed too distressing for mass publication through newspapers and magazines. Their website is recommended though, and perfectly illustrates the problem, and how much it means to the victims to receive such life-saving and life-changing medical care.

F&D were pleased to help the charity with a donation that helped with disbursements at recent charity auctions of works of art that were sold to raise money for the charity (see http://www.facingafricaauction.com/). I was pleased to help the charity by designing the auction website, and then travelling to London to be part of the team that ran the live auction. So far over 6,000 has been raised and more works of art are being placed in galleries and art cafs to further boost this important source of revenue for the charity.

Facing Africa Noma is a Rotary District 1100 sponsored charity.

F.H. (U.K.) [IN CB YA AD OA FSFD]
Providing food for the hungry in Bolivia.
(http://fhglobal.org/bolivia.php)
A synopsis will appear here soon.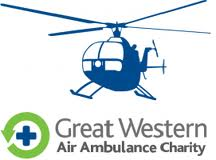 Great Western Air Ambulance [CB YA AD OA LCER]
Flying emergency missions to save the lives and limbs of people involved in accidents or other perilous situations.
(http://www.greatwesternairambulance.com/)
A synopsis will appear here soon.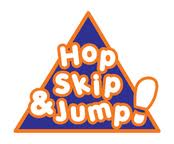 Hop Skip and Jump [CB FSLCEDSN DS]
Providing day care and supervised play for children, with special needs, and their families.
(http://www.hopskipandjump.org.uk/)
Thanks to Jayne Bennett for the following synopsis
The Hop Skip and Jump Foundation is a charitable organisation relying on donations and grants. They provide 3 invaluable and exciting Day Respite Centres in the South West including one in Kingswood, Bristol. These serve the needs of children and young adults with special needs, including family support, no matter how complex the needs are. They provide professional play support, close supervision and care for these special children and young adults. This is all housed in a log cabin with indoor activity areas and lots of safe outdoor space. The inside space includes a soft play area, an arts and crafts room, a cooking area, a music room, a games room and two specially designed light and dark sensory rooms. The outdoor space has climbing frames, a suspension bridge, slides, playhouses and a wheelchair roundabout.

The professionals and volunteers are enthusiastic about free, creative and messy play therapy: in a safe haven for children to enhance the childrens self-confidence, social skills and self-esteem. They also provide a warm welcome to the parents, carers, brothers and sisters in a truly unique inclusive environment. This includes special sessions where siblings are encouraged to play together I can go up to Hop, Skip and Jump with my brother and realise that he dares do things that I just could not! It makes us laugh together.

Hope, Skip & Jump also offer space to local groups to meet, such as CLiC Sargent, Child Minders and Foster Carers Group, and Young Carers groups as well as a Young Adult Club for 18-24 year olds.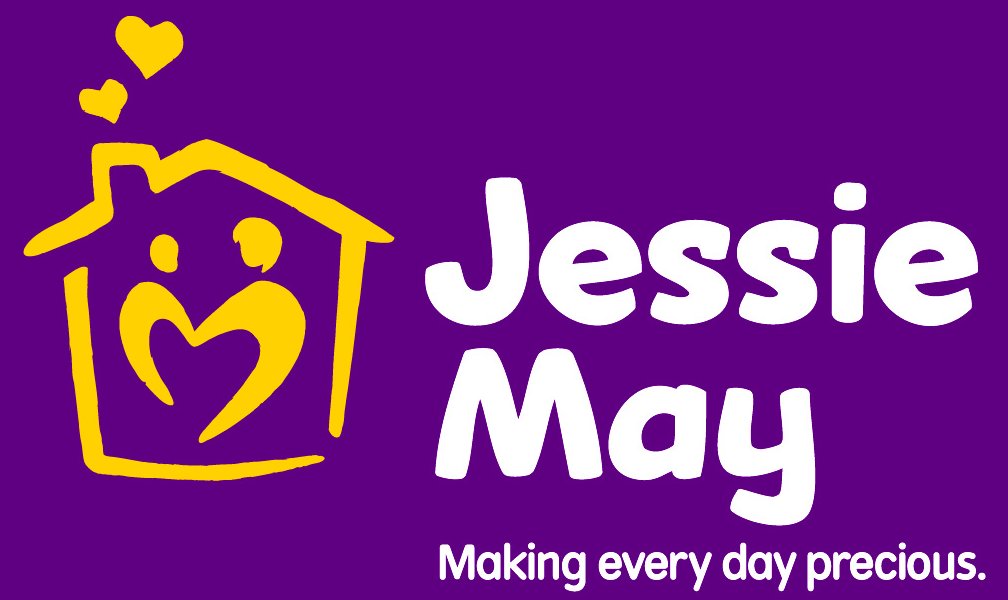 Jessie May Trust [CB FS LC SN]
Proving in-home care to terminally ill children and babies
(http://www.jessiemay.org.uk/)
A synopsis will appear here soon.

Life Education Centres / Coram' [CBFSLCED ]
Helping children make healthy choices.
(http://www.lifeeducation.org.uk/ and http://www.lifeeducationbristol.org.uk/)
Thanks to Dave Powell for the following synopsis
Life Education provides specialist drug and health education, reflecting best practice, using highly trained Educators employing positive and dynamic teaching strategies that they call 'LifeBase'.

Rotary helps by raising initial capital to purchase mobile Life Education Centres; in the form of specially designed and equipped buses that can then be booked by local schools to educate their children. The F&D relationship started several years ago when I volunteered and became involved, ultimately chairing a group of Rotarians from several Bristol clubs, in raising the capital to buy a bus. The bulk of the funding was raised through the organisation and running of a Grand Bristol Charity Ball.

My memory is not what it used to be but I'm pretty sure we helped raise some 27k the first time out, and ran the Ball again the following year. It may have even run a third year but by then my business commitments were too heavy to be able to give the job the time it needed to be done properly.

Once the capital project is complete, Rotary continues its help to fund the educators, and running expenses to help keep costs to an affordable level for schools. Thus the schools are then able to take advantage of this extremely valuable education service for todays children. F&D has continued to support the cause ever since, and if I remember correctly, plea for funds come through our President and we agree to make further donations.

Teaching can be tailored to the needs of a specific school and will include:
- Exploring the risks associated with drugs, alcohol and tobacco.
- Equipping children with skills to overcome peer pressure and bullying.
- Empowering children to make their own healthy choices in life.

LifeBase uses a life-skills approach with quizzes, drama, and audio-visual stimulus. Lessons last approximately an hour and are delivered in a suitable space in the school. As with all aspects of Life Education, this LifeBase approach has been created through extensive consultation with experts, piloting schemes and ongoing evaluation.

If you are a teacher and have yet to use the service - please contact the Life Education Bristol office now.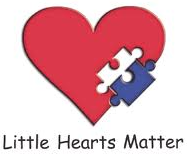 Little Hearts Matter [CB FSLCED]
Offering support and information, and raising awareness of those affected when a child has only half a heart.
(http://www.lhm.org.uk/)
Thanks to Dave Baker and wife Rosemary for the following synopsis

Little Hearts Matter is set up for children born with a life-threatening condition of Hypo Plastic Left Heart Syndrome (H.P.L.S.) where children are born with only half a heart. This is also known as Single Ventricle Heart Condition where affected children have only the right side of there heart. Most children affected with H.P.L.S. have to go through 3 stages of surgery, called the Norwood Procedure. The 1st operation is usually with in the first few days of the childs life, 2nd stage at 2 years old, and the 3rd stage between the ages of 5-7 depending on the childs development.

In the U.K. there are about 200 children diagnosed with H.P.L.S. each year. Little Hearts Matter supports families whose children were born with this condition. In 1999 the charity was supported by a National Lottery grant, but it has since gained charity status in March 2004.

The charity has annual information open days, they provide families with telephone support and they have regional network services run by people with children who have this condition.

The F&D involvement in this charity was prompted by our grandson, Cory, who was born with H.P.L.S. and when I was President this charity was one of my chosen charities. Both member Ron Aspbury's wife Margaret and my wife Rosemary and myself grow flowers and sell them at the front of our houses. In addition plants and flowers grown by Margaret are sold at the Mangotsfield Show on the F&D stand every year. Both of these activities continue to raise funds for F&D charities including this one.

Nobody knows how long these Children can live, but as time goes on surgeons are learning more about the heart, and who knows one day ...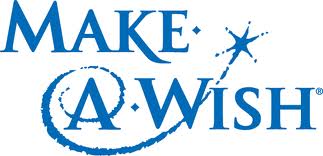 Make-A-Wish Foundation [CB YA]
Helping grant wishes to seriously ill children.
(http://www.make-a-wish.org.uk/)
Thanks to Dave Baker and wife Rosemary for the following synopsis

Make-A-Wish is a charity than grant wishes to children who have life-threatening illnesses. The aim is to grant the wishes of children aged 3 to 17 years.

The goal of the wish granting process is to make a wish child feel valued and important.

Anyone can refer a child for a wish. The referral is then passed on to 2 volunteers who arrange to meet the child and the family. If the child is of an age that allows them to speak for themselves the child is asked to give 3 options as to what they would like to do, conversely if the child is too young, the parents are asked. All medical eligibilities, or restrictions, of the child are taken into account.

The request is the made at the next monthly approval meeting at the charities head office in Camberley. The wish is granted where possible.

The F&D involvement in this charity was prompted by our grandson, Cory, who was born with a serious life-threatening illness. Cory was granted a wish several years ago and had a great time. Since that time Rosemary has become a volunteer for the charity, and visits other families who have children with life-threatening illnesses to help them to be able to Make-A-Wish. When I was President this charity was one of my chosen charities.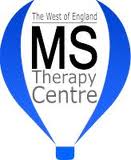 M.S. Therapy Centre/Moonstone Appeal [CB AD OA LCSN DS]
Offering people living with Multiple Sclerosis the therapies which enable them to remain active, working and independent for as long as possible.
(http://www.mstherapybristol.org.uk/msbristol/index.html)


F&D were pleased to help with the Moonstone Appeal which raised money for the building of a new therapy centre in Bradley Stoke.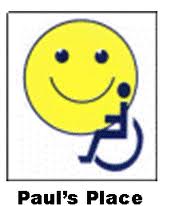 Pauls Place [YA AD OA LC DS]
Providing a safe social environment for physically disabled adults.
(http://www.paulsplace.org.uk/)
A synopsis will appear here soon.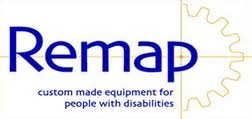 R.E.M.A.P. [CB YA ADLC DS TE]
Rehabilitation Engineering Movement Advisory Panels: the manufacture of custom equipment from second-use and waste materials helping people with disabilities.
(http://www.remap.org.uk/
Thanks to Jayne Bennett for the following synopsis

R.E.M.A.P. is a national charity which makes, or modifies, equipment to help more than 4,000 people a year who are less able to achieve a degree of independence in their lives, or to enjoy a leisure or sporting activity previously not open to them. R.E.M.A.P. volunteers are professional engineers, craftspeople, technicians, healthcare professionals and skilled helpers, who freely give their time, expertise and ingenuity to improve the lives of others. They use supplies, often recycled or donated by other charities or companies, and often using bits of kit found in friends/families garages to achieve the charity's aims.

Each piece of equipment is unique, having been designed specifically to meet the needs of the individual, and is given free of charge. Some pieces are more unique than others e.g. one volunteer engineer found some perfect material, to fashion an extension to a walking frame handle, using a piece of a WWII Spitfire windscreen found in a friend's garage!

Some of the solutions are quite complex though, such as a remote controlled wheelchair, or a baby seat extension to a wheelchair to enable a Mum to be independent with her young child. Many others are simple, but make a big difference to someones life, for instance the extension to the walking frame, a Velcro wrist strap to enable a person without use of one arm to be able to hold a mobile phone whilst dialing, or an arm extension so a young girl could ride her bike.

Following the Paralympics, where R.E.M.A.P. was involved in designing a throwing seat for a young shot-putter; who is now ranked 2nd in the country, R.E.M.A.P. are hoping to do many more projects for aspiring athletes. This will be achieved by collaborating with disability sports organisations to help more people benefit from the Paralympic legacy.

A catalogue is available via the R.E.M.A.P. website which illustrates all the new equipment or adaptations that have been devised so far.
F&D were visited by R.E.M.A.P. (Rehabilitation Engineering Movement Advisory Panels) engineer and volunteer Bruce Lee who competently demonstrated several pieces of custom made apparatus that he and his colleagues had fashioned. A truly inspirational presentation and something that we, as a group, related to quite easily. The Club were pleased to make a donation to the charity to help them with their outstanding work.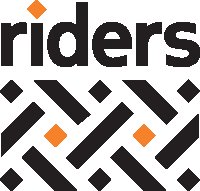 'Riders for Health' [IN TE ER]
Keeping vehicles on the road so those delivering remote health services in Africa can get on with their jobs efficiently and safely.
(http://www.riders.org/)
A synopsis will appear here soon.

Rotary Disabled Sports [CB YA ADLCSP DS]
District 1100 ran a disabled games event in 2010/11 and 2011/12.
(http://www.rotary-ribi.org/news/ribi-news/talemted-disabled-athletes-all-set-for-championships)

Thanks to President Derek James for the following synopsis

The five Rotary Clubs in the City of Coventry, are hosting the 31st Rotary Disabled Sports Championships this year on the 10th &11th November at the magnificent Xcel Leisure Centre in Coventry. Over 250 disabled athletes take part, supported by their local Rotary clubs which have raised funds for accommodation and provided transport.

The recent Paralympics in London has shown that sport is not reserved for able bodied people and there are hundreds of supporters during the weekend. The Lord Mayor of Coventry officially opens the games.

The contests are varied: New Age kurling, table tennis, table-tennis for those with learning disabilities, rifle shooting, boccia team, boccia individual, darts, male weight lifting, female weight lifting, pitstop, swimming, triathlon and the slalom.

Among the ten teams taking part is one from
Avon. Current members of F&D have attended the games as helpers in previous years, and F&D have again helped to sponsor the team this year.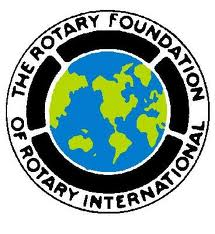 Rotary Foundation [INRF CB YA AD OA FSEDSN DS DVFDER]
Rotary Internationals own charity: funding for international humanitarian projects.
(http://www.rotary.org/en/AboutUs/TheRotaryFoundation/Pages/ridefault.aspx)


A synopsis will appear here soon.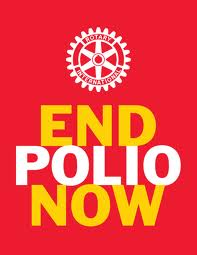 (Rotary Foundation) End Polio Now [INRF CB DV]
Foundation project to eradicate Polio.
(http://www.endpolio.org/)


Thanks to Mike Gay for the following synopsis

In 1985 Rotary International joined the fight to eradicate Polio. At that time Polio was endemic in 127 countries in the world, and at its peak there were over 350,000 new cases of Polio annually. Rotary has taken a very active role alongside organisations like W.H.O., C.D.C. and U.N.I.C.E.F. in eradicating Polio. Including the Polio Plus, Thanks for Life and The Gates Foundation Challenge campaigns, the latter which involved matched funding, totalling US$610 million, with the Bill & Melinda Gates Foundation, Rotary have raised over US$1 billion. Together with the other charities funds, and national donations by governments around the world the funding has been used in the battle against Polio.

The ongoing battle has succeed in reducing endemic Polio down to four countries in the world with about 1,600 cases in each of the last two years. The situation now is fluid, with slight increases in instances in the last year, in three of the four countries. The overall improvement has been hard-won, and mostly achieved in recent times, by mass vaccinations of children in India; where 175 million children were vaccinated in a single week in quarterly immunisation programmes. This has resulted in no new cases of Polio in India since January 2011. India, however, can not be declared Polio-free until the results of lab tests confirm that the Poliovirus is no longer to be found in sewage.

Pakistan (which of course is a neighbouring county in political conflict with India) still has active endemic Polio. One of the biggest worries health officials have is that the virus will jump across the border from Pakistan back into India. Despite the political tension between India and Pakistan: a Pakistani delegation travelled to India last summer to see how its archrival had defeated Polio. The delegation saw a level of detail and logistics it had not seen before. Hopefully this will result in an increased desire in Pakistan to similarly step-up the fight against Polio.

War-torn Afghanistan is another country with active endemic Polio, and where the political situation is at best described as delicate. There are reports that Polio vaccinations in Afghanistan, and in remote areas of Pakistan, are being blocked as a protest against N.A.T.O. drone attacks. Rotary of course have no political view on such matters and are concerned only with the welfare of children as part of its efforts to eradicate Polio.

Asia aside there is one country in Africa where Polio is actively endemic and that is Nigeria. Part of the problem here is with the nomadic tribes that freely roam into neighbouring Benin, Niger, Chad and Cameroon, and further afield, taking the Poliovirus with them. As a result cases do occasional show up throughout west, central and south Africa. This could make the task more difficult as vaccinations may need to be delivered over political borders in terrain with little infrastructure.

The Bill and Melinda Gates Foundation has advised India's Polio Program, providing money and expertise. Bill Gates notes that, with India's success, the world has never been closer to eradicating Polio, and he says that the remaining hot spots should draw on India's experience. "India's success is really phenomenal," Gates says. "You probably would've guessed they would be the toughest country because of size, the number of kids who move around, the sanitation challenges up in the north, and migratory populations. So absolutely, the lessons from India can now be applied in the two toughest countries that remain - Pakistan in Asia and Nigeria in Africa."

The position now is that we are winning this fight and despite the problems we must all remain determined to keep the pressure up on eradication. We have Polio on the run but we know that any relaxation of effort will see this disease regain ground that has already been cleared of Polio: in what have been hard-won battles. We cannot afford to let these children down, and as Rotarians we must redouble our efforts in our continuing 27 year fight.


Run for the Future [AD OA LCDV ]
Bristol Rotary Clubs joint event to raise awareness of, and funds for research into, Prostate Cancer.
(http://www.runforthefuture.org.uk)


Thanks to Chris Bentall & Mike Gay for the synopsis

Run for the Future was started seven years ago by a group of Rotary Cubs in the Bristol area to raise awareness of, and funds for research into, Prostate Cancer. The Bristol Clubs were aware that a number of Rotarians in local clubs had been diagnosed with varying degrees of this life-threatening disease.

Last year the run netted an impressive 35,000 bringing the total to 225,000 over the last 6 years: so the organisers are hopeful that the fund will top the 250,000 after the results of the 2012 run are known.

In a recent interview on BBC Radio Bristol B.U.I. Clinical Director, David Gillatt, said that Run for the Future has helped build Bristol into one of the foremost centres for Prostate Cancer Care in the UK if not in Europe.

F&D have been involved with the event for many years and Member Chris Bentall reflects:

Four members in my former club were diagnosed over a space of a few years and only two, of which I am one, are here to tell the tale. I took a PSA test over 5 years ago which showed a higher than average reading. After more tests, and a biopsy, treatment was advised and I went for a new treatment known as 'High Intensity Focussed Ultrasound'. A few weeks later, after a test, my blood count was back to normal. With regular follow-up tests, I now feel assured, and have experienced no further problems nearly five years down the line.

This year [2012] the run (or in many cases, including me, a walk) was held on the Downs in Bristol. A number of members of Fishponds and Downend Club were involved, many as marshals, however a member's wife, her grandson and I walked, or jogged, around raising a good sum of money in sponsorship.

I recommend that any male over 50 who has not been tested has a PSA blood test, and that the Run for the Future event is well worth supporting each year".

Postscript: Sponsored participants from F&D raised 191 in the 2012 run.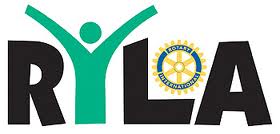 R.Y.L.A. [YA LCED ]
Rotary Youth Leadership Awards: helping young people to develop teamwork and leadership skills.
(http://www.ribi.org/youth/rotary-youth-leadership-awards)

Thanks to Jayne Bennett for the following synopsis

Rotary Youth Leadership Awards (R.Y.L.A.) is a leadership programme coordinated by Rotary Clubs across the globe. Each year, thousands of young people participate in this programme. Young people aged between 15 and 18 are sponsored by Rotary Clubs to attend the event run by the Club's district committee. Rotary Clubs work with local schools and youth clubs to find participants who are then chosen for their leadership potential. The Rotary Clubs cover all expenses for the participants.

The District 1100 format is one of a 5 day residential course at the Dean Field Studies Centre, Parkend, Nr. Lydney in the Forest of Dean. This is a physically and intellectually challenging 5 days full of discussion, structured and unstructured learning of leadership skills through application and practice in the classroom and outdoors. It has been designed alongside a professional company who deliver the very successful course to nationally recognised standards to achieve aims set by R.Y.L.A.

R.Y.L.A. Aims to:
Demonstrate Rotary's respect and concern for youth;

Provide an effective training experience for selected youth and potential leaders;

Encourage leadership of youth by youth;

Recognise publicly young people who are rendering service to their communities.
Every RYLA programme covers the following core topics:
Fundamentals of leadership

Ethics of positive leadership

Importance of communication skills in effective leadership

Problem-solving and conflict management

Rotary's purpose and service to the community

Building self-confidence and self-esteem

Elements of community and global citizenship
The participants complete their commitment to the sponsoring Rotary Club by reporting back to the club their experiences and achievements in the format of an official presentation at a club meeting. This is something most of the participants would not have done previously and would have found particularly daunting. The course, however, gives them the skills and confidence to be able to achieve this. It is always a pleasure to see the pride on the parents faces as they see their child grow through this opportunity.

F&D regularly sponsor young people to participate in this annual programme. This year Nicholas Gazzard was our sponsored participant and Nicholas will be visiting our Club early next year to tell the members of his experiences. Rotary takes great pride in this exciting and challenging programme that lays the foundations that help these young people to become confident, objective, motivated and resourceful leaders.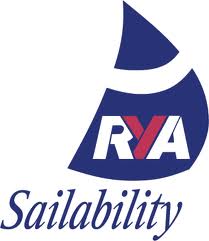 Sailability [YAAD OA LCSNSP DS]
Helping people with a disabilities to experience sailing and sail regularly.
(http://www.ryasailability.org.uk/)


A synopsis will appear here soon.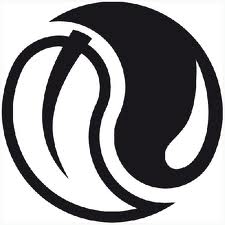 Sand Dams [IN CB YA AD OA FD]
Building sand dams: suited to many parts of the worlds dry lands.
(http://www.excellentdevelopment.com/what-we-do/pioneering-sand-dams)

Thanks to John Smith for the following synopsis

Sand Dams are a low-cost, affordable way to provide clean water in rural, dry-land communities. They enable communities in such areas to address hunger, poverty, disease and land degradation. At the same time it creates green economic growth.

Excellent Development is a charity supporting and promoting Sand Dams in association with the Africa Sand-Dam Development Foundation (A.S.D.F.) because they know the benefits they provide in impoverished communities. They work with local partners to support communities in building the dams: thereby creating locally based ownership and involvement. In addition to clean water for drinking, such water enables the communities to grow more food to eat, store and sell.

The simple structures, of which there are now some 2,000 in the world, involves damming local rivers and streams with sand at a convenient and accessible point. The dams enable water to be filtered through many layers of sand with resultant clean water becoming available at the service side of the structure.

F&D were visited by U.K. representatives of the charity and were pleased to make a donation to help with the excellent life-saving and life-changing work that this charity undertakes.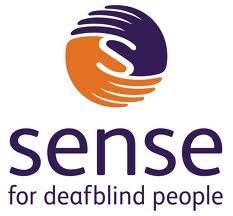 Sense [CB YA AD OA FSLCEDSN DS ]
The national DeafBlind charity.
(http://www.sense.org.uk)
A synopsis will appear here soon.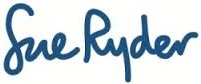 Sue Ryder Foundation' [IN AD OA FSLCSN DS ]
Support for palliative, long-erm and end of life needs, and care for people in residential and day centres in the UK and internationally.
(http://www.sueryder.org/)

A synopsis will appear here soon.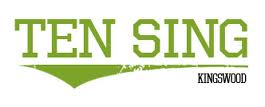 Ten Sing' [YA ED SN]
Youth performing arts group run for young people for young people.
(http://ten-sing.co.uk/)

A synopsis will appear here soon.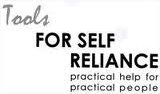 'Tools for Self Reliance' [IN YA AD TE ]
Support for rural artisans and craft-workers with second use hand tools and equipment (our Presidents own Charity this Rotary Year).
(http://www.tfsr.org)
Thanks to President Derek James for the following synopsis

Tools For Self Reliance sends tools to Africa: thousands of high-quality refurbished tools and sewing machines to the charity's partners in Tanzania, Uganda, Ghana, Zambia, Sierra Leone and Malawi. The charity also pays for much-needed skills training thus ensuring that the tools go into well-trained hands to safely produce servicable products, buildings, clothing, crops and more.

The work in Africa is one half of the story. The other half the charity's U.K. programme that supports it, at the heart of which are volunteers. The charity provide volunteering opportunities to people of all abilities, and from all walks of life. The personal benefits to volunteers can be diverse and far reaching.

The charity gets many more requests than can be fulfilled. Although the focus is to work with partners in these six countries we can sometimes supply tools to other organisations if the tools form part of a larger development programme.
F&D will be making up a consignment of tools during the current Rotary year. A full list of the type of tools needed can be found here.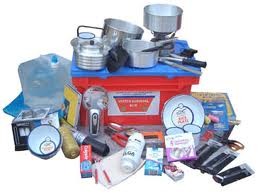 World Water Works [IN CB YA AD OA FS TE DVFDER]
This is a Rotary charity run by the Rotary Club of Chelwood Bridge (District 1200) and the home of the Water Survival Box (WSB).
(http://www.worldwaterworks.org)
Thanks to Mike Gay for the following synopsis

This excellent Rotary Club run charity (and its fore-running Club project), based in North East Somerset, has been responsible for key life saving work in over 30 major emergency situations and disasters since early 2005. These include the Pakistan floods in 2010 (1,340 WSB sent), the Haiti earthquake and Cholera outbreak 2010 (1,010 WSB sent), the Chile earthquake and tsunami 2010 (400 WSB sent) and the Pakistan floods 2011 (500 WSB sent). Before the WSB was developed, and World Water Works was set-up, RC Chelwood Bridge had sent out 3,200 Water Boxes, as a 6 month long Club project, to help with the aftermath of the 2004 Indian Ocean Boxing Day tsunami.

In all over 10,000 Water Boxes and WSB have been despatched in just over 8 years including this last year with the Ecuador floods (300 WSB sent), the Philippines tropical storm/cyclone damage (400 WSB sent), the Comoros Islands flash floods (300 WSB sent) and Chad flash floods (400 WSB sent). The current appeal is for emergency supply of WSB to help in the aftermath of flash floods, similar to those in Chad, that have now occurred in Mali and Senegal. Mobilisation is also under way to deal with the aftermath of Hurricane Sandy in Haiti.

The principal role of the WSB is to provide clean drinking water, at a rate of 2 litres per person per day, for a year, for a family of 4. The source water is usually abundantly available contaminated water, which is then purified, thus providing life-saving clean, clear, pure and pathogen-free drinking water.

Having purified water to drink helps stave off water-borne diseases like Cholera, chronic Diarrhoea, Typhoid, Botulism, E. coli, Dysentery, Leptospirosis, and Polyomavirus infections; all of which are often fatal. Consuming purified water also helps prevent the spread of other viral, bacterial, parasitic and protozoal infections, such as the dispersal of the Poliovirus. These infections can, at best, cause severe discomfort and can, at worst, cause damage to the bodys organs and/or limbs: this can ultimately shorten life expectancy or at the very least adversely affect the ongoing quality of life. Children, particularly babies, and old people are often the worst affected because they lack the strength and the immunological systems to fight infections.

The WSB is more than just about water purification: the box contains a wide range of tools and equipment, plates, cups and cutlery, a wind-up torch, a sewing kit, cloth, a tarpaulin, soap, pencils, crayons and paper notepads. It replaces some of the most essential and useful, albeit smaller, items that are typically lost in homes that have been destroyed or badly damaged. At 150 each (which includes the airfreight charge to any destination in the world) the WSB is a most cost effective life-saver.

F&D have been delighted to host WWW Chairman Hugo Pike on two occasions to tell us about the charity and its work. We have also been pleased to make regular donations to the charity to fund WSB sent to some of the disasters mentioned above. In my former Rotary Club I personally helped with packing of WSB on three occasions and know that I can rely on a few of my current Rotary Club colleagues to make up a team to go again when demand dictates.

WWW are facing a funding crisis in that, like all charities, they are fighting for a share of diminishing revenues as the economic situation fails to significantly improve. At the height of the charitys activity there were major news-making disasters, like the Boxing Day tsunami, the Haiti earthquake and the major 2010 floods in Pakistan. All of these disasters stayed in the news for weeks and thus helped boost the charity's revenue at that time. Now and in the last 18 months the disasters have been less severe, and thus less news-worthy. As a result of this the charity does not get the associated media coverage of such disasters that encourages people to give. The work does however continue and the charity have adapted and now raise major funds through an online donation initiative called The BigGive Christmas Challenge.
F&D were successful in donating to World Water Works via the above BigGive initiative. Our donation was accepted and 450 was turned into 900 by matched funding. It took 10 minutes to do and that 10 minutes benefitted WWW at a rate of 2,700 per hour!! Nice work if you can get it!!

Please see this document for details of BigGive:

---
http://www.rotary-ribi.org/upimages/clubfiles/601//WWW%20BigGive%202012%20-%20Online%20donation%20stage%20explained.pdf
SCHOOL in a BAG
According to UNICEF figures, 20% of the world's child population will never attend school.
School in a Bag is a simple solution created to help poor, orphan, vulnerable and disaster affected children throughout the world. Each SchoolBag is filled with stationery, learning resources and eating utensils that will enable a child to write, draw, colour, calculate, express themselves and above all learn.
An education for these children could be their passport to a life out of hardship and poverty.
Visit: http://www.schoolinabag.org/