Foundation
Foundation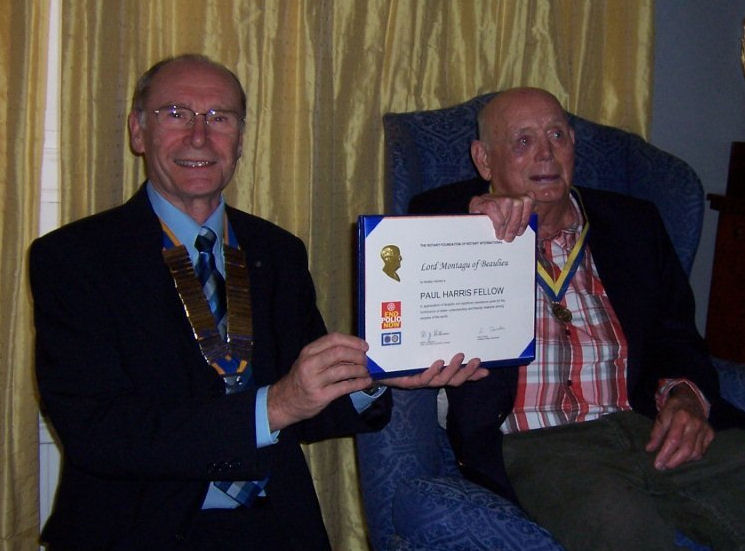 A Noble Fellow
Lord Montagu of Beaulieu is presented with a Paul Harris Fellowship by the President of Hythe Rotary, Brian Daley.
The award, which commemorates the founder of Rotary International, is presented to individuals who have given distinguished service to the Rotary movement or to the local, national or international communities. Lord Montagu, perhaps uniquely, ticks all the boxes. He has been constantly supportive of the Hythe Club throughout its 43 year existence and, through the award of the Fellowship, the Club is delighted to be able to recognise this.
---

Taste the World!
Hythe Rotary held a fellowship / fundraising evening, organised by the Foundation Committee under Ralph Ellis, at St Andrew's Church Hall, Dibden Purlieu. The theme was 'Taste the World'. Rotary members (perhaps with a little help?) cooked recipes supplied by Voluntary Service Overseas (VSO) volunteers. Hythe Rotary has supported several VSO volunteers over the last few years.
Undoubtably the most talked-about dish was the cold fish curry ("I'm not eating that!"). As many of the dishes contained lentils, the evening will have done little to eliminate global warming.