Active Service Projects
Active Community Service Projects, including Water Aid, local and international activity and support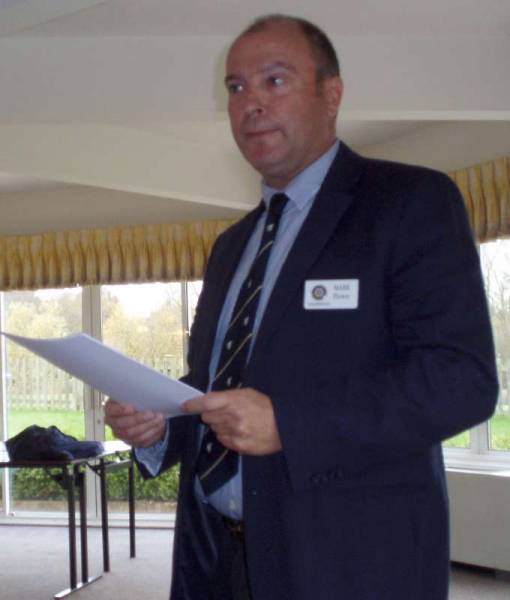 2012 Club Community Service
19/11/12 Committee chairman Mark Flower along with two team members, gave a talk to the club about raising the quality-of-life both locally and internationally through educational, humanitarian, and vocational activities via club community service projects. Although funds are needed to help develop successful service projects and this forms a vital part of the work, identifying appropriate projects is a key part of the committee work. Many requests for support, particularly local ones are reviewed each year.
It is important that club members, Rotary Business Partners and the local community both find interest in and actively support the work the club does.
Barry Littlefair ran through one of the international projects that has run since 1994, the annual shoebox appeal, where presents collected in the local community are sent to Eastern Europe and some African countries, gift wrapped for impoverished children. This is a very successful project and some 27,000 boxes annually are sent from District 1110. Many people in the community and local schools keenly support this worthwhile project each year in the autumn.
David Moss who has worked for years with Lynette on Impact Foundation projects, ran through some long lasting projects run by various agencies such as Water Aid, Mercy Ships and the Smile Train. He reviewed the prospects for the club to become involved in a new project suggesting a detailed, specific and costed project, together with reasons for going down that route as opposed to the anonymous support of one of the major players in the field. In this context David was reminded of a successful project which the club sponsored some years ago to promote bee-keeping in Mali.

For anyone who likes to play with Google-maps, the suggested project is a bore-hole in the grounds of Gikuru Primary School in Gikuru village, Embu district, Kenya. This is one of twelve similar projects. being 'worked up' by Impact East Africa, following seven previous successful installations [Click here to link to the IMPACT foundation]
Clean water provision in Africa, has effects well beyond providing clean water on tap; reducing the daily grind of pedestrian water collection from poor wells involving long walks whilst carrying heavy loads of water. It has the ability to increase the population through better health, in turn leading to improving human development through education and other service projects. The club agreed that the committee should investigate further the most appropriate project to take forwards in this field.