WHAT OUR CLUB DOES
Fun, Fellowship, and Friendship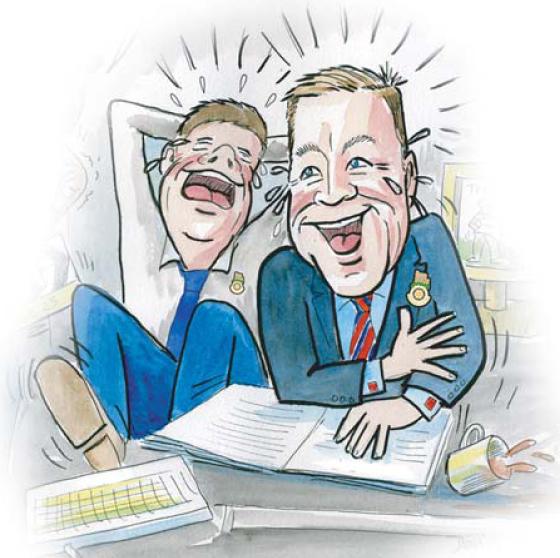 About Rotary

Rotary GB&I President 2012 - 2013, John Minhinick, succinctly defines Rotary as follows -

'Rotary is a worldwide organisation of like-minded men and women from business and the professions who along with community leaders join together to support communities near and far in a rannge of on-going programmes and responses to emergencies. The community support is often life supporting, frequently life changing and sometimes life saving. Rotarians represent all races, religions and genders.'

About us

Whilst following closely the definition above every Club works in its own unique way to do so.

WERC enjoys a wide range of activities both charitable and social.

It enjoys a good relationship with community leaders, and a position of trust with the residents of Windsor and Eton, from whom we receive a large proportion of our charitable funds.

Members have recently travelled as far afield as India, and actively assisting in the Eradication of Polio on the ground there. Socially the Club has active twinning arrangements in two other countries, Germany (Celle), and Holland (Castricum).

Attendance at meetings is flexible, making it easier for members to attend at lunchtime.

What do we do?... The motto of Rotary is 'Service Above Self, and it is in that spirit that we offer help to the local community. We organise events to raise money for worthwhile causes, both at home and abroad. We are now devising ways for members to offer more hands-on Service. Like all Clubs we belong because we enjoy doing what we do, both as Rotarians and as members of our Club in particular.
How the Club works....The Club meets once a week at lunchtime for about an hour including a meal, after which the business of the Club of the Club is transacted, or there is a talk by a visiting speaker. Important issues are discussed at the monthly Club Council prior to being recommended to the members.
How and why we raise money....Charity monies are raised by a wide range of regular activities including Street collections, raffles, social events, the Summer Fayre and Duck Race, a Golf day and one off events such as Prestige Car Rallies in Windsor Castle. Monies raised are used to donate to local, national, and international causes such as Age Concern (Windsor) and Shelterboxes. Click on the icons below for more details of charities we actively support.
Club Flier - click on image to download printable copy



what could you do to make a difference?