THE INNER WHEEL CLUB OF WINDSOR AND ETON
The Inner Wheel Club of Windsor and Eton 2017 - 2018

The Inner Wheel Club of Windsor and Eton meets on the 1st Tuesday of the month (not August) at the Manor Hotel, Datchet. New members are welcome if pre-booked.
The President is Mary Weaver 01753 546898 and Membership Officer Jean Davis 01784 482414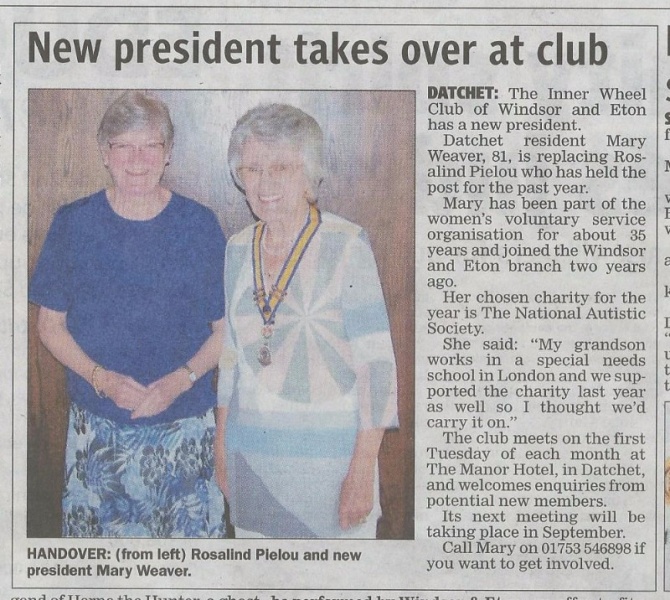 Rosalind Pielou passes the Chain of Office to new President Mary Weaver

at the July handover meeting.