PROGRAMME
Programme and Duties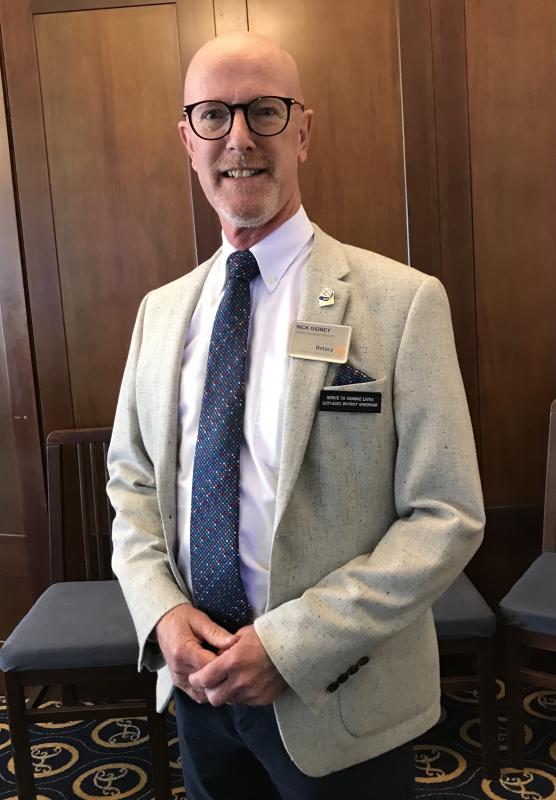 Speakers and Rotas 29th Jan –25th March 2020
29th Jan – Meal as usual followed by the District Quiz
5th Feb – Estzer and Jo 'Dementia Friends Network' (may not get there till just before 6.30)
12th Feb- KIshor Taylor – Local Enterprise Partnership
19th Feb – Paul Hardy – St John Ambulance and organ donation.
26th Feb – Open Forum followed by Club Council
4th March Kathryn Biggin - Cash for Kids
11th March Val Rhodes 'Mindfullness'
18th March TBC
25th March – Open forum followed by Club Council meeting
Dates for your diary –29th Jan - District Quiz , 27th Feb -Youth Speaks, - 4th March – Wyke interviews 7th March – Special Olympics , 21st March - Sight support Centenary Tea Party
Meetings -- 12th Feb Rosepark Trust AGM, 27th Feb - Half Marathon meeting, 11th March - International committee meeting, 19th March - Half Marathon meeting,
Date Cashier *Host/Return of thanks Vote of thanks
29th Jan Stewart Heron Robin Mason N/A
5th Feb Glyn Evans John Rutherford Peter Shipp
12th Feb Peter Davies Ian Mills Andrew Milner
19th Feb John Morris Gordon Norman John Rutherford
26th Feb Robin Mason Bill Deakin N/A
4th March Paul Hardy Robin Mason Ian Mills
11th March John Curry John Cumming Bill Deakin
18th March Peter Shipp Stewart Heron Paul Hardy
25th March Margaret Curry Peter Davies N/A
*The return of thanks/grace or thought for the day will be carried out by the host as part of the host duties. If you are not able to carry out your duty please arrange a replacement and let Margaret or the President know.