20 members of the Rotary Club of Southport Links were treated to a guided tour of Cammell Laird Shipyard in Birkenhead, followed by a tour of RFA Fort Rosalie, courtesy of club member Dale Worthington, captain of the ship.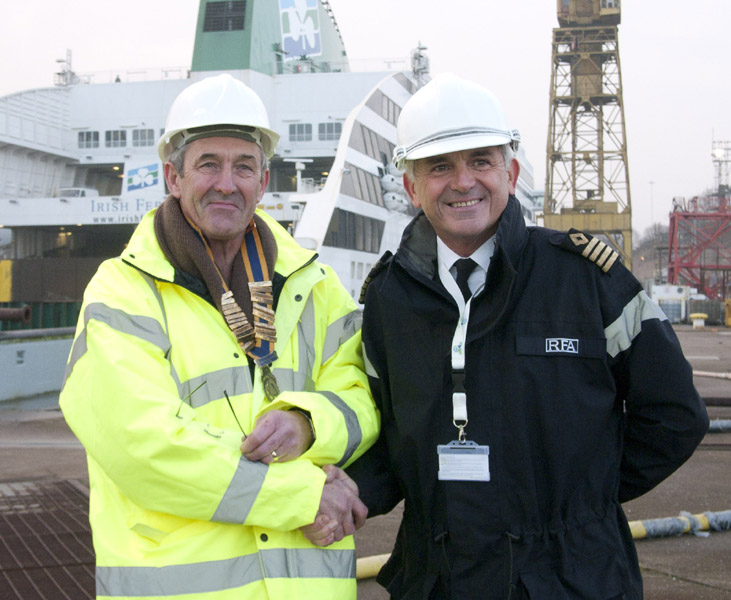 John Doyle with Captain Dale Worthington at Cammell Laird Shipyard.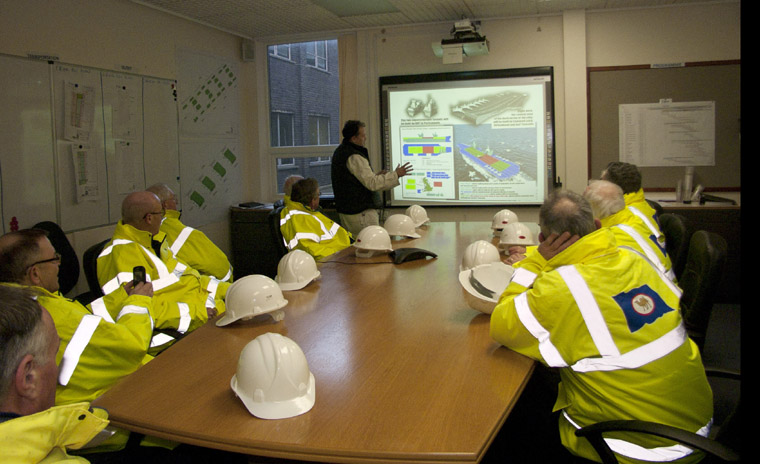 Club members enjoy a presentation on the construction of the new Queen Elizabeth Class aircraft carriers.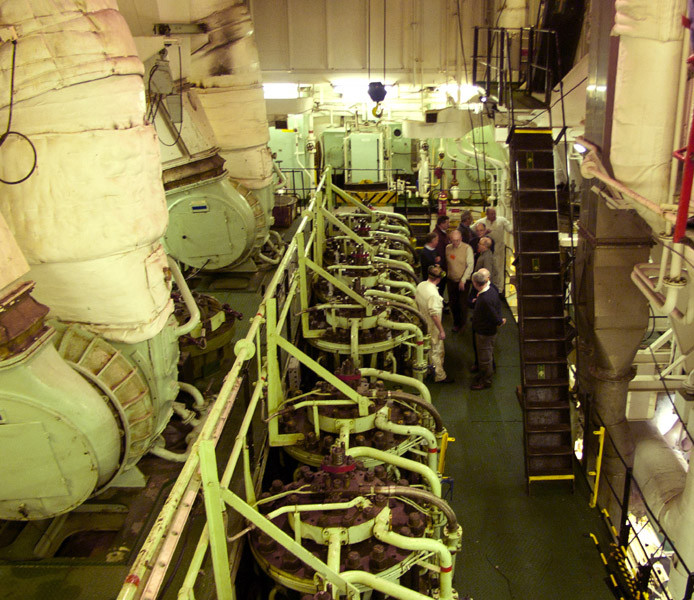 RFA Fort Rosalie Engine Room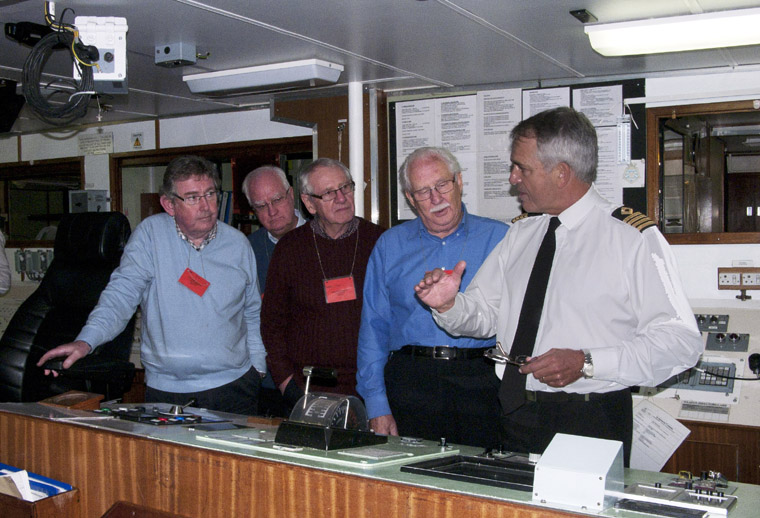 David Landy, John Tarpey, Doug Cottrell and Mike Barber on the bridge with the captain