Youth Speaks 2013
Wed 13th February 2013
The beginning of this years competition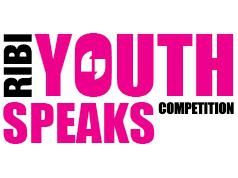 Youth Speaks 2012/13
This years competition, Eastern Area heats began on Wed. 13th Feb. at Callington Community College.
Bodmin Club entered two teams (see below) from the Bodmin College Rotaract Club.
~~~~~~~~~~~~~~~~~
YOUTH OPPORTUNITIES - ROTARY YOUTH SPEAKS 2012/13
Update on results 13th Feb.2013:
A Junior and Senior team (see photos below) were entered into the area final held at Callington College. Unfortunately neither team progressed to the District Final, but they presented their speeches very well.
Senior team members Chairman Reece Davidson- Hall, speaker Tom Worster,Vote of thanks Patrick Britten. Their topic was "Does religion give women a bad name "
Junior team members including a reserve speaker who we didn't use Chairman Ross Escott, Speaker Grace Williams, Vote of Thanks Megan Thompson. Their topic was "Leading Supermarkets need reining in"
Rtn. Paul Harrison
Senior Team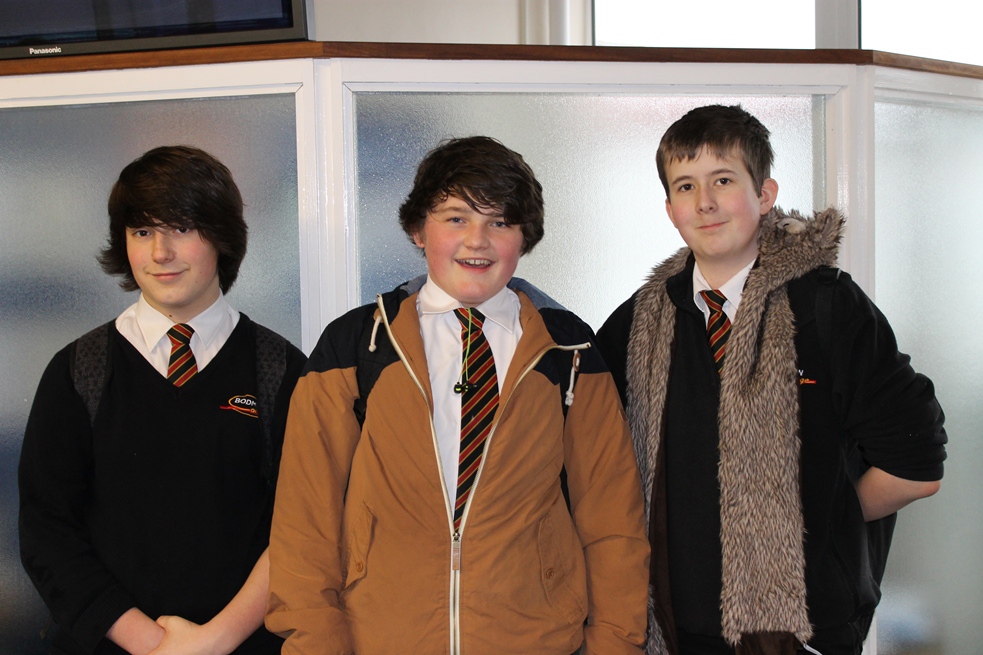 Junior Team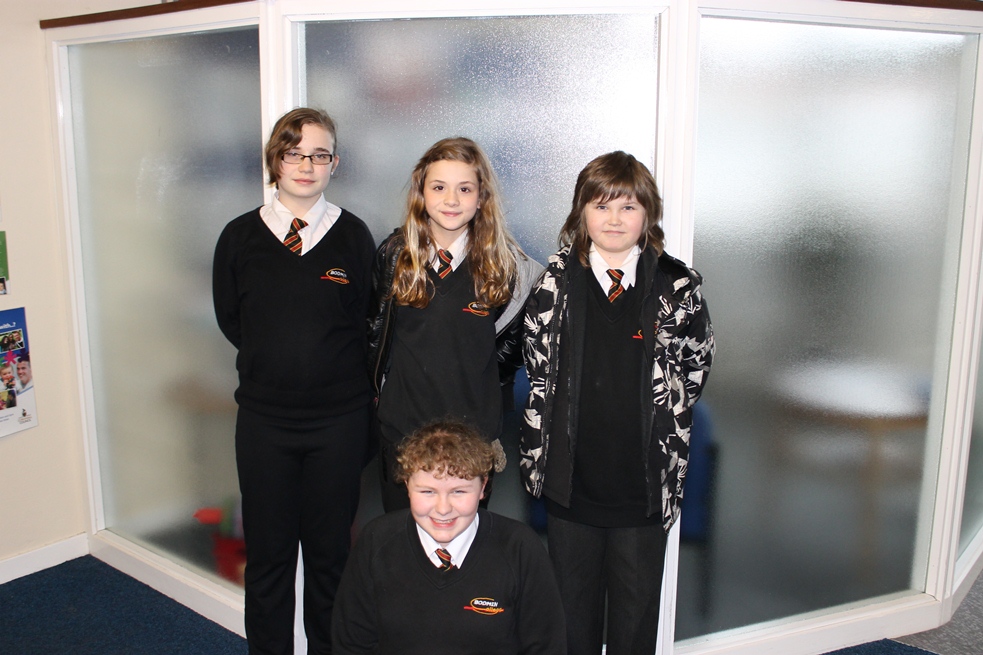 <><><>