History Book Pages/ Young Musician Competition 2013 - District Final
Sun 17th February 2013 at 12.00 am - 12.00 am
Fantastic news - Reece McInroy scoops the top vocal prize in West of Scotland Final at Royal Conservatoire of Scotland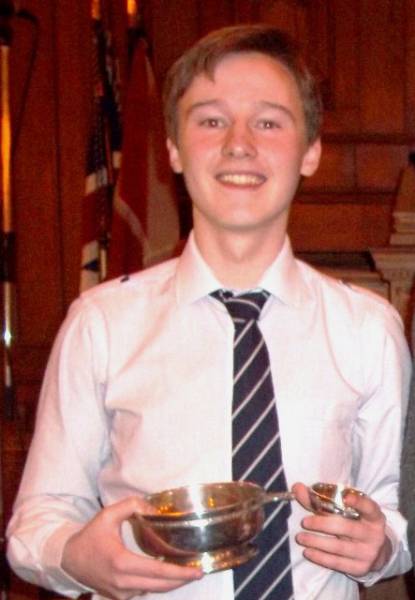 Show related pages
A brilliant afternoon at the Royal Conservatiore of Scotland in Glasgow when nineteen young musicians representing Rotary Clubs from throughout the West of Scotland competed for the District Prize in each of two categories. Hilary Newth playing violin, of Grange Academy, and Reece McInroy, vocalist from James Hamilton Academy were the Kilmarnock & District entrants.
The adjudicators, Wilma MacDougall and David O'Connell - both teachers at the Royal Conservatoire, confirmed what all in the audience had witnessed that the competition was fierce with exellent performances from everyone and some truly outstanding ones.
We were delighted when Reece McInroy was declared the winning vocalist and as such will go on to the Regional Final which will be held on Sunday 7th April 2013 at New Battle Abbey College, Newbattle, Midlothian. The Region comprises the whole of Scotland and North East England and the winners of that event will go on to the Great Britain and Ireland Grand Final to be held at Longfield Academy in Dartford, Kent on Saturday 4th May 2013. We wish him every success and know he will do full justice to the name of Kilmarnock and James Hamilton Academy.
The photo of Reece was taken on winning the Kilmarnock event and photographs of Sunday's event will be added as soon as they are available.