Tue 12th February 2013 at 12.00 am - 12.00 am
archive
Show related pages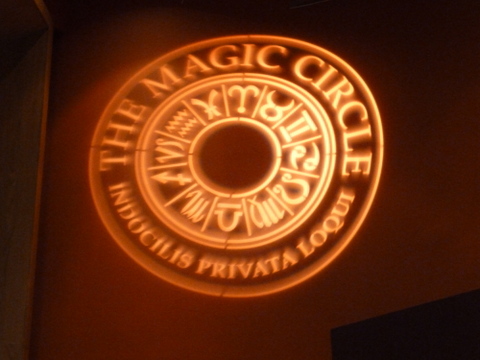 A Magical Evening!
Many thanks to John Holmes, for arranging an exciting evening at the Magic Circle in London on Tuesday 12
th
Feb.
On arrival we were provided with a drink, and then enjoyed close-up magic from 4 magicians. This was quite brilliant entertainment, and even with the close proximity of the audience, we had no idea how these tricks were accomplished.
In the main theatre we were given a presentation by one of the Magicians outlining the History of Magic and this was followed by sandwiches and coffee, again with the magicians doing close-up tricks.
The final part of the evening took place in the top floor theatre when 3 magicians astounded the audience with outstanding magic and excellent fun and jokes.
An evening well worthy of repeating and highly recommended to other Rotary or social clubs.
To view the photographs please click here PHOTOS