Visit to Rosyth Dockyard - 27 March 2013
Visit to Rosyth Dockyard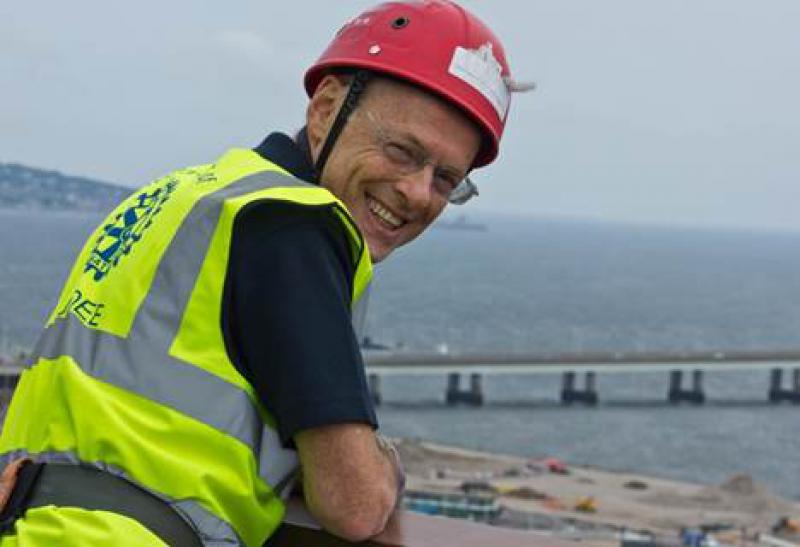 A visit to Rosyth dockyard took place on 27 March under the auspices of Mike Murray, dockyard development manager for Babcock Marine. 19 attendees were given a 10 minute Health and Safety induction followed by a presentation by Mike covering the partners involved in the project, the input of each in the construction of the 65,000 ton vessels, the assembly of the carrier elements and the current status projecting delivery of the first carrier in 2016. Only the aft section of Queen Elizabeth is awaits delivery at Rosyth and elements of Prince of Wales are already on site.
The group was then conducted around the drydock with Mike explaining various features of the carrier and the assembly process.
Among interesting associated issues were a review of the 7 stored nuclear submarines moored around the dockyard and a description of the Goliath crane spanning the dock which has a lifting capacity of 1000t.
All in all a memorable visit on a beautiful sunny afternoon