News/ Veg Out In Barney
Startforth School - VOIB first of many. Well done, great to see the pupils involved - NOW we need the adults !!!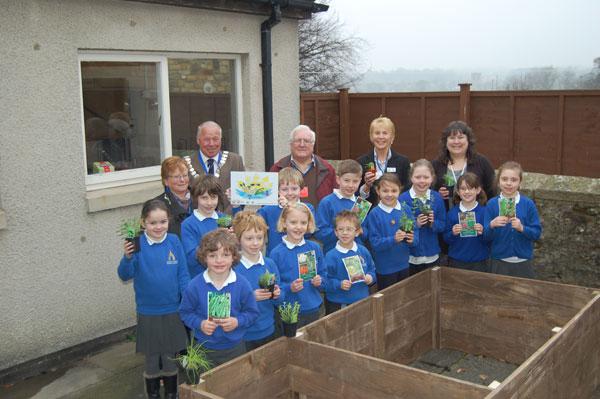 Pupils of Startforth school are the first to take part in VOIB. Head Teacher Linda SAMs said ...we can use the produce and herbs in our school dinners. This a project organised by Barnard Castle Rotary Club. Photo - Teesdale Mercury.
If you or your organisation would like to take part in this exciting project Veg Out In Barney contact Ann Barmby