Club Archives/ Ryde Rotary Club 2013 RIBI Presidential Visit
2012-2013 RIBI President John Minhinick and Distict Governor Mary Pikes visit to the Isle of Wight and Ryde Rotary Club on 26 03 2013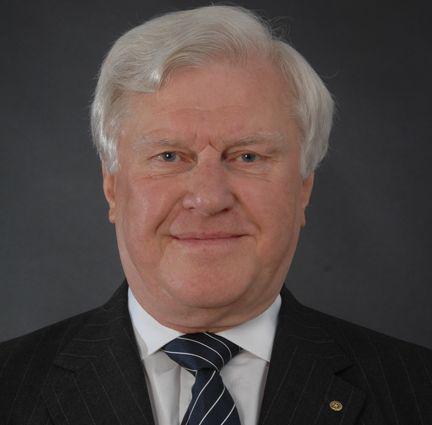 On the 26th of March 2013 the President of Rotary International Britain and Ireland visted the Isle of Wight with District Governor Mary Pike.
John and Mary had a full day with visits as follows:
10.30am 10.50am. IOW Society for the Blind. Group 8
11am. - 1pm Hospice visit and lunch. Group 8
2pm. - 3pm. Shanklin Rowing Club . Shanklin Club
3.30pm 4.30pm. St. Catherine's Special School. Ventnor Club
5pm. - 6pm The Foyer.
Ryde Club had recently completed its Rays room project at The Foyer, Rotary GB&I President John Minhinick and District Governor Mary Pike along with Ryde President Neil Gurney, Club Service Projects Chaiman Paul Ferguson along with a small party of Ryde Club members were shown around The Foyer by the Foyers manager Chris Cannon.
John and Chris are pictured unveiling a commerative sign within the room.
In the evening Ryde Rotary Club held an informal standing buffet at Yelfs hotel where all Island Rotarians were invited to get the chance to meet and speak to the Rotary GB&I President John Minhinic and District Governor Mary Pike. The President gave a short address highlighting 'We are for Communities', he told members how membership numbers were dropping and the need for recruiting new active members is so important for the long term survival of Rotary. John asked us all to look at our Clubs to see if they are appealing for new members. John recommended the use of the use of Friends of Rotary and Non dining Rotarians to help to broaden Rotarys appeal to those who might not be interested in being a normal member at this particular time in their life.
Rotary GB&I President John Minhinick and Distict Governor Mary Pike get chat to Ryde's Club President Neil Gurney.
A formal exchange of Ryde Clubs banner with Rotary GB&I President John Minhinicks banner.