We are organising a Teddy Bear Parachute jump in aid of Rotary Supported Charities Plymouth Hoe Saturday 1st June 2013 10.30am – 4.30pm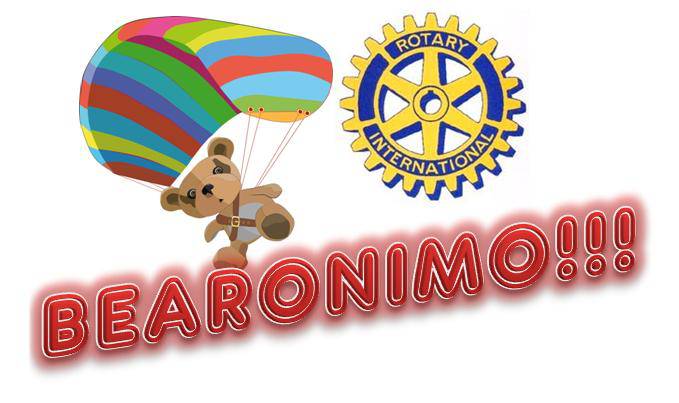 Show related pages
Do you own a brave Teddy Bear?
We are running a Teddy Bear parachute drop in aid of various charities supported by our Rotary club and are asking people if they own a teddy brave enough to take part?
The Devon & Somerset Fire Service are joining us and we will be launching the brave teddies from one of their hydrolic platform devices.
Prizes will be given to the teddy who lands closest to the bulls-eye and also for the one who raises the most sponsorship.
We are not asking for an entry fee - instead we are asking for a minimum level of sponsorship.
Please click below for details on how to take part and for a sponsorship form - as well as how to pre-book your teddies jump.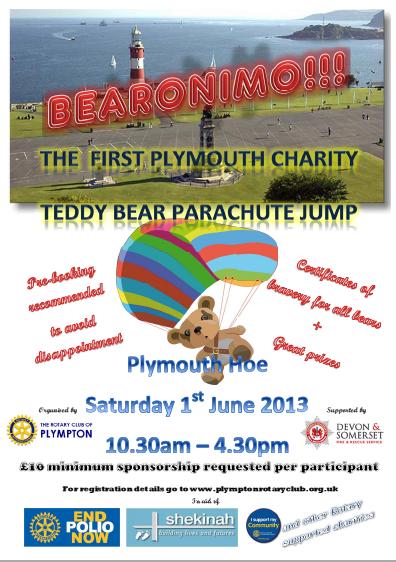 Click below to see the testing of one of the parachutes - a big thank you to the guys at Plympton Fire Station for helping with this.