President's Early Bird BBQ
by Mike Gay
Pictures by Pete Taylor
F&D Members and partners gathered at the President's home on the 29th September 2012 for fellowship, food and drink. A great time was had by all, eating a splendid selection of beautifully cooked and presented food. There was tender and tasty freshly cooked meat, a bountiful array of tempting accompanying dishes, plus wine and beer (and soft drinks for the drivers).
There was Rose Baker's 65th birthday to celebrate and some gorgeous desserts to enjoy. A raffle (won by yours truly) followed before the evening came all too quickly to an end.
Thanks go to President Derek and wife Marcia who were fantastic hosts.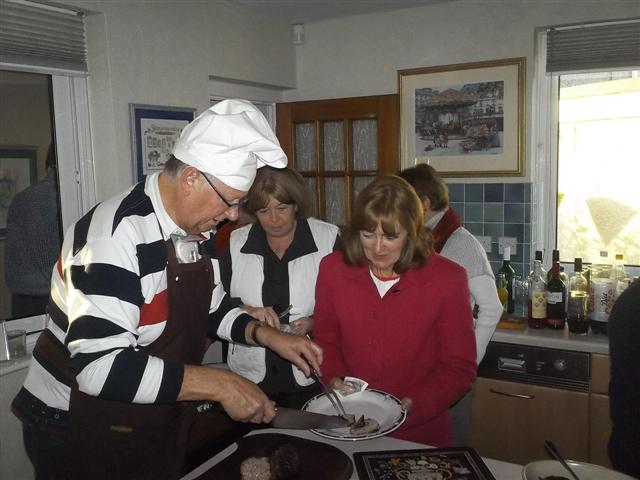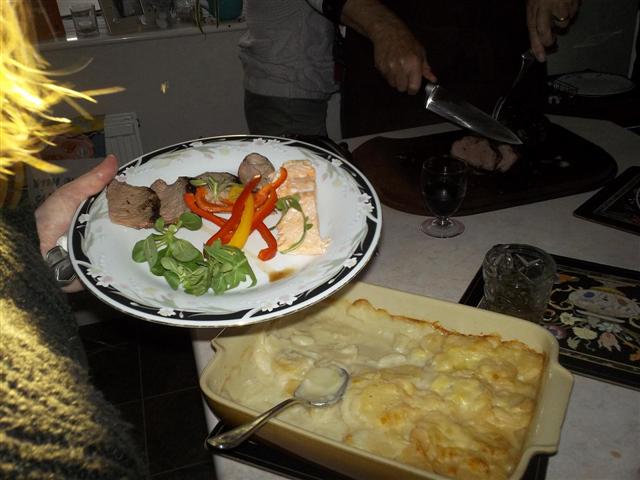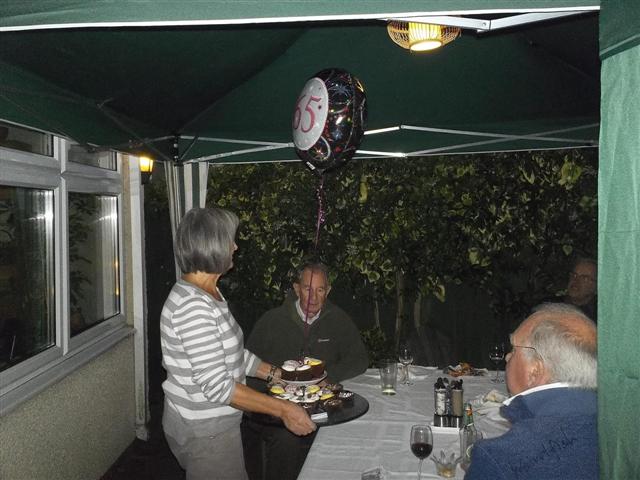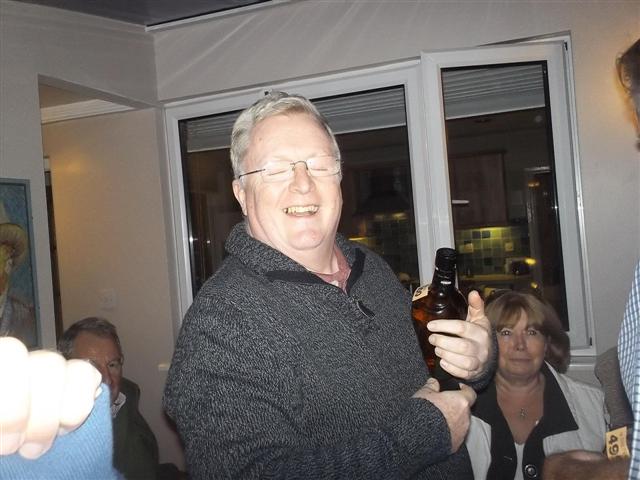 (Clockwise top left to bottom left): President Derek carving & serving, One of those tempting dishes,
My winning smile (holding the prize bottle), and Just desserts for John