Esther Community Resources
Walsall Rotary Club has a monthly food collection for Esther Community Resources
---
Esther Community Resources
---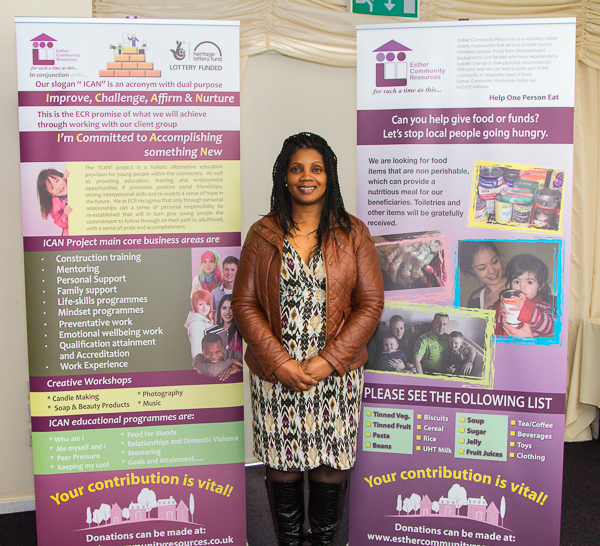 Janet Maye has a background in social work and was well aware of the lack of access to adequate food that was the experience of many people. She was also aware of the amount of food that was sent to landfill after it passed its sell-by date - food that couldn't be sold but was still edible if delivered quickly to someone who needed it. With this in mind she asked Marks & Spencer if she could have their just out of date food to distribute to those who needed it but who couldn't afford to buy it. They said yes.
That was in 2004. Today food is collected from M&S every day of the week and Esther Community Resources has grown to 110 volunteers. Janet herself is a volunteer even though she does work for the project in some form or other every day - she says, "it takes over your life". Other companies now donate food: Eat, Pret A Manger, and from April 27th, the Co-op. Donations also come via other charitable organisations and some businesses.
Janet says that food banks are springing up every week. To get an idea of how many there are in the UK try searching on the Trussell Trust website.
These days Esther Community Resources doesn't just provide food. They want to help people holistically. That's why they teach people to grow their own food, how to eat healthily, and provide other resources to promote health and well being. It's also why they have set up their ICAN project -