Grand Charity Silent Auction Success
Show related pages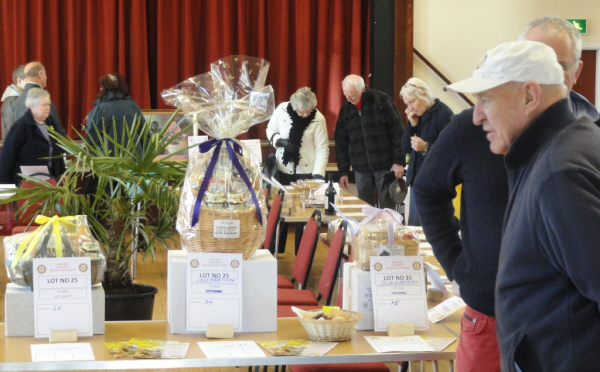 (Browsers & Bidders)
Now the Silent Charity Auction Lots have almost all departed to their new homes, the Rotary Club of Wadebridge can SHOUT from the rooftops to say a very big Thank You to everyone - including the one online bidder! - for joining in the fun at the Town Hall on Friday 5 April and making the day such a great success.
Three organisations; namely, Wadebridge Guides, Mary's Meals and Smile Train will equally share in the monies raised from this event totalling £1,700. So once all the Lots are collected/delivered and paid for each organisation will share this pot raised by the good people of Wadebridge.
Throughout this cold day, the Guiders manned the refreshments area, and the monies raised - in the region of £100 - by their efforts will rightly go to Wadebridge Guides as an additional payment. The Guiders efforts were very welcome to those who came into the Town Hall to place their bids or just look around and the warming drinks and wonderful cakes hit the spot!
Wadebridge Rotary Club are immensely proud to have had the opportunity to organise this event and in his report to Club members on the following Thursday night, the organiser Nick Pickles said: "I want to thank all who gave the 57 Lots and those who braved the cold to come out and place their bids. It was astonishing to see the Town Hall laid out with all these amazing items and offers and then to witness the faces of those who were there at the bitter end (5.00 p.m.) when the final whistle blew to indicate the closing of the bids. Some showed pleasure as they collected their winning Lot, some relief, some disappointment no doubt, but none indicated anything other than pleasure in being able to take part. I also want to thank all my Rotarian colleagues for their commitment to the event and helping to be a part of such a remarkable outcome".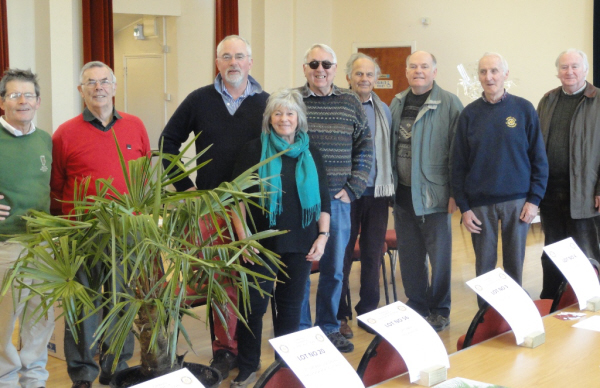 (Nick and his team)
Photos by courtesy of Jane Pickles