Wed 24th July 2013 at 7.30 pm - 10.30 pm
Jim Houghton gave an illuminating talk of his visit to Romania with International Aid Trust delivering shoeboxes.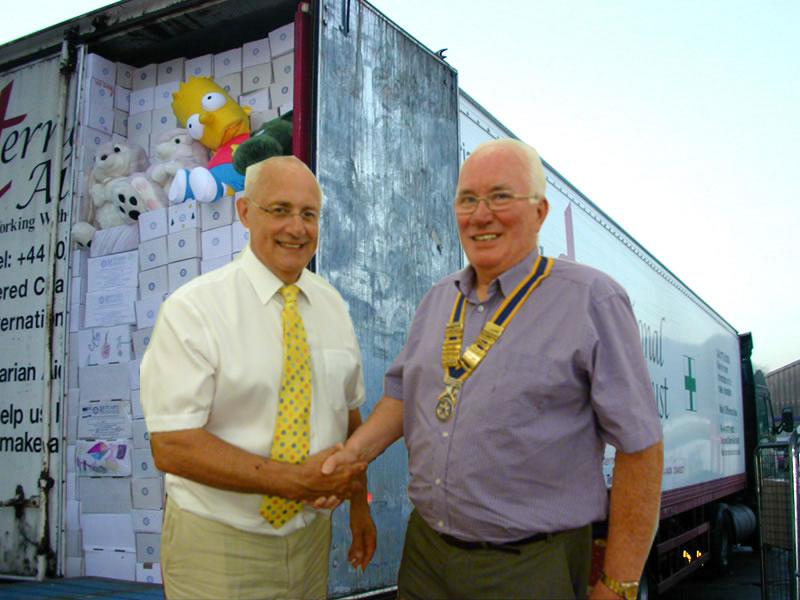 Show related pages
Rotarian Jim Houghton is the warehouse manager for International Aid Trust, who run the Rotary Shoebox Scheme. He gave us a very interesting talk on his recent visit to Romania with a lorry load of shoeboxes. We were all moved by his photos of the recipients of the shoeboxes, some of whom live in conditions reminiscent of the poorest parts of Africa and Asia - families eking a living scavaging on rubbish dumps. This in a country about to join the EU.
Rotarian Jim Houghton, Bart Simpson and President Bill Thomas with a lorry load of shoeboxes. Thanks to all those schools who filled shoeboxes over the last 12 months - they were very well received as can be seen on the photographs on the shoebox scheme website http://www.rotaryshoebox.org/?page_id=388