President's Day 2013 - Canal Trip
Sun 9th June 2013 at 13.00 - 17.00
We celebrated the end of Trevor's successful year as president with a trip on the Chelmer & Blackwater canal for members, partners and friends. A great day was had by all.
thumbnail view
"Fooling about on the river" - A President's day Out

Sunday, June 9 saw fourteen members, partners, friends and guests – a total of 38 in all - spend a memorable three-hour cruise along the Chelmer &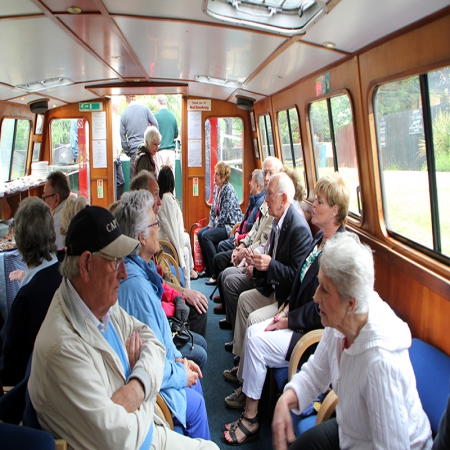 Blackwater Navigation canal on the MS Victoria from Paper Mill Lock to Ulting church and back to celebrate retiring president, Trevor Stansfield's final month in office before handing over to president-elect, Keith Wood.
Before sailing for three hours we were much the centre of attention from visitors to the tea rooms and the setting never fails to attract and to be attractive.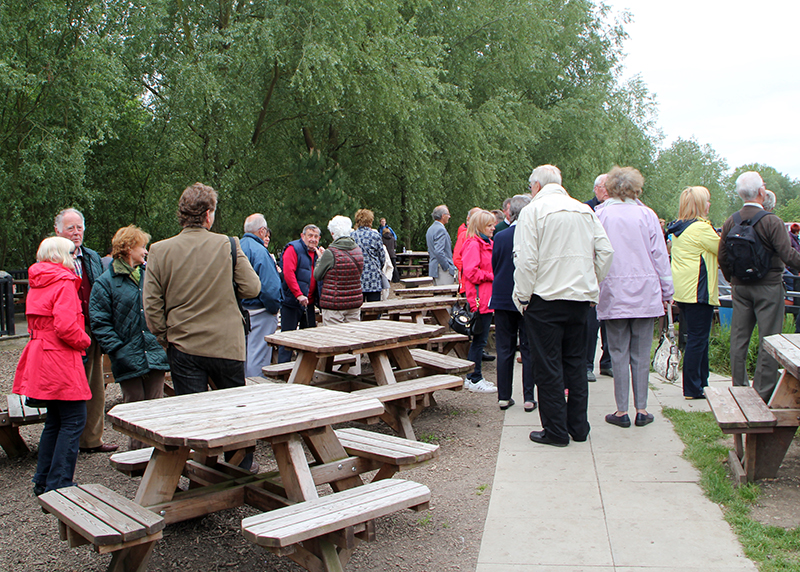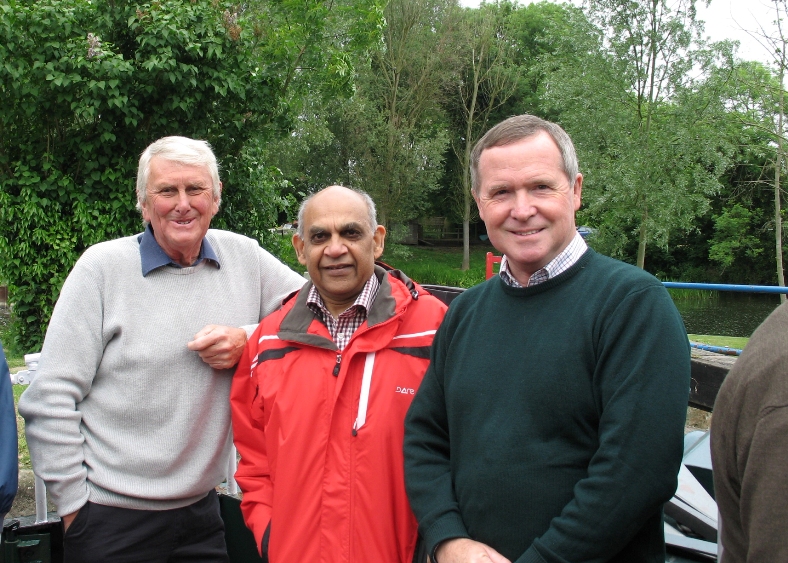 We had prayed for fine weather. Well, at least it stayed dry and enabled almost everyone at some time or another to leave the comfort of the cabin and view the scenery from the prow.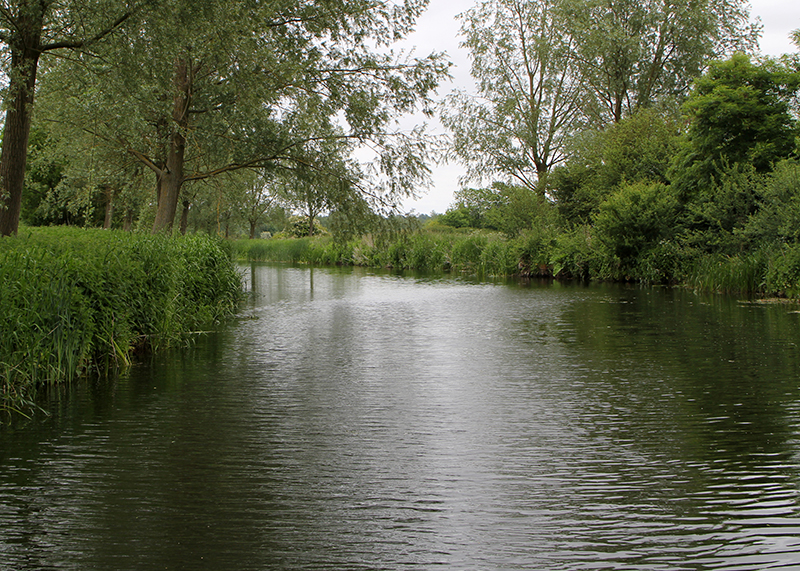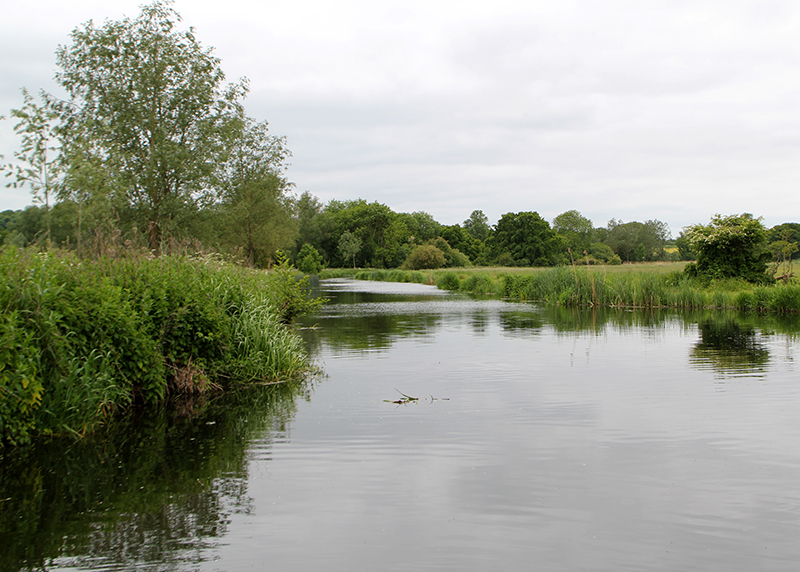 And the scenery and activities on the canal destroyed any thoughts of the trip being boring with little to see.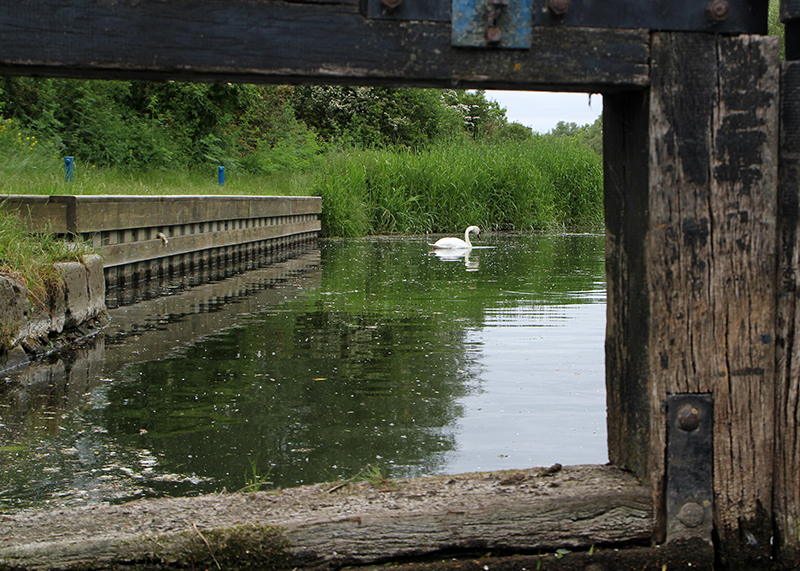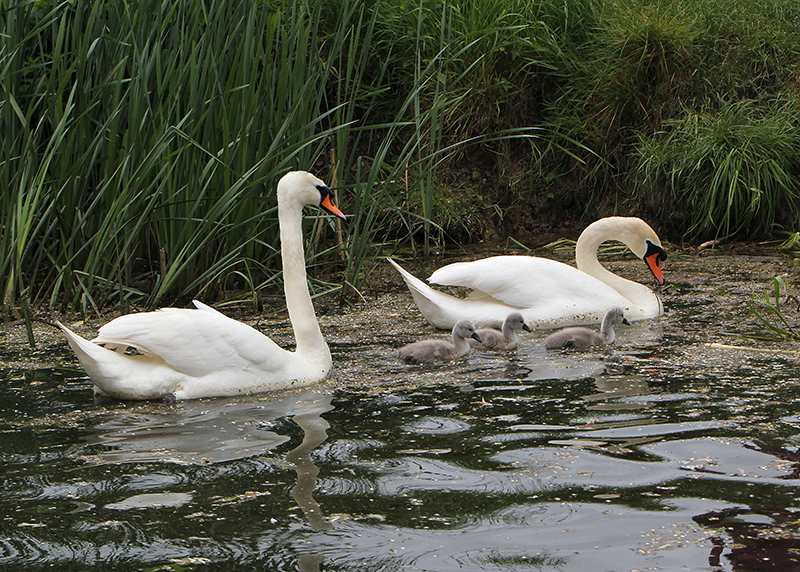 From swans, including a lovely family of mum and signets to some highly coloured narrow boats – always the stars of any canal! – to canoeists and some pleasure boaters relaxing by the lock.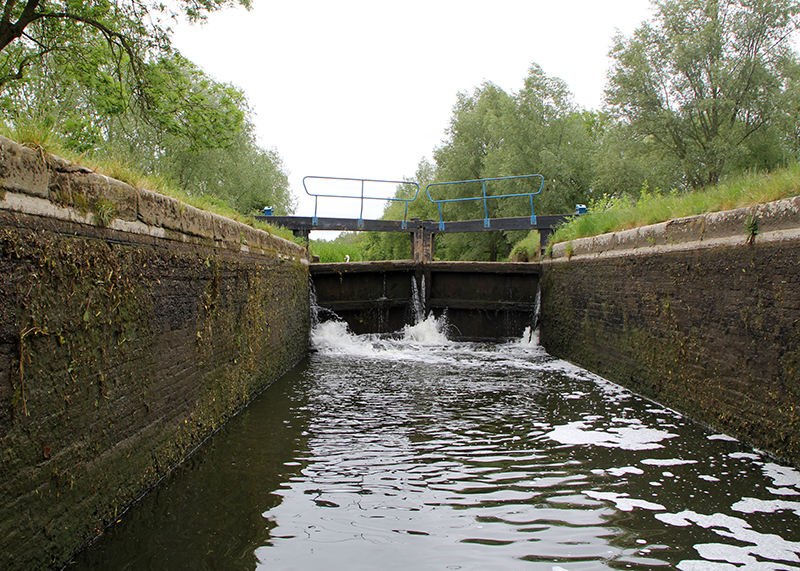 Ah, the lock! For anyone who has never been on a narrow boat adventure (and I have had many), the locks are the thing – the fun and the challenge. How they operate is fascinating; those who operate them more fascinating – experts from experience, or water twits like me who always insisted on steering and leaving the others (including wife Jan) to turn the paddles. Mind you, there is always the thought that your steering will plough the boat through the closed lock gates. Ouch!
And then, of course, there was the odd "go- green-with-envy" house by the canal, decking, gazebos and a boat tied at their own landing quay with the stay-away warnings: "No mooring between the signs". At one's peril! At least, they deigned to give us a wave while supping their Pimms!

We enjoyed a superb cold buffet meal, great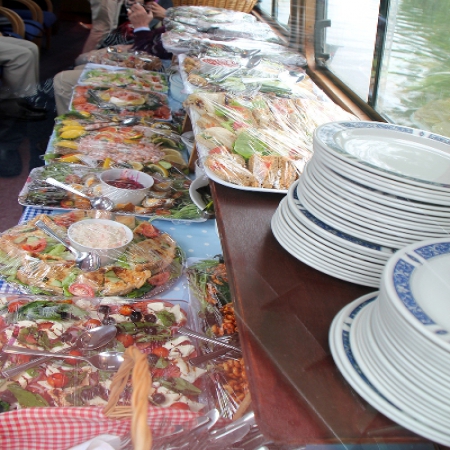 companionship and a generous paid bar catered for all tastes – wine, beer, spirits and soft drinks. All supplied by two lovely young ladies who, like the whole Paper Mill Cruise staff, are always helpful and obliging. It was agreed that the Club , in a letter of thanks to the cruise company, included a special donation to the staff who had made it such a great day.
President Trevor thanked everyone for their support and wished Keith Wood well for his forthcoming year in office.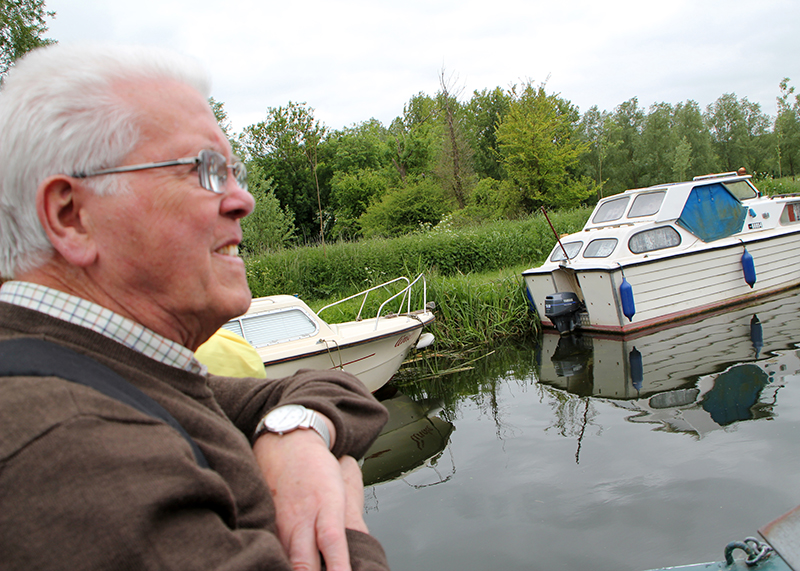 Trevor Bond