Archives/ 2012-13 Archive - President Bob Tait
Archive for Bob Tait's year as President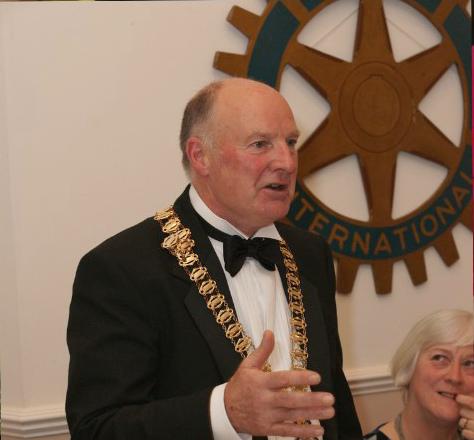 A Warm Welcome to the Duns Club
President Bob's message:
"We are a very active club and we're always pleased to see new faces. I would encourage anyone who is interested in finding out more about Rotary International or about Duns Rotary Club to come along to one of our meetings and enjoy our hospitality. We'll be delighted to have you along. Or if you prefer a more gradual approach why not use the Contact Form on this website and we'll get back to you and you can then decide what further steps you want to take."
To get an idea of what we get involved in have a look at the Projects (i.e. services and people we have supported) and Events (i.e. things we do to raise money or to support our community) shown in our pages on Community, International, Youth and Vocation and Foundation. We also show donations to individuals and donations to organisations made by our Charitable Trust Fund. If you'd like to know more why not send us a message or just click on the various buttons and links on this website.
---
All charitable donations to the Rotary Club of Duns are paid into the Rotary Club of Duns Trust Fund, a Scottish Charity No. SC042502