The Global Grant application by Bombay Seaface Club was approved by The Rotary Foundation on so John Martin was able to witness commencement of work on the first dam during his visit.
Castle Douglas Rotary Club was the International Sponsor for the Grant application and, with contributions from District 1020 Clubs of Annan, Dalbeattie, Dumfries, Dumfries Devorgilla, Kirkcudbright, Lockerbie, Newton Stewart, Thornhill, Dunbar, Haddington and Portobello, a total of $8,672 was raised to be added to $15,000 raised by lead Club Bombay Seaface and RC Bombay Queen City. These sums were enhanced by District 1020 and 3140 grants and by the Rotary Foundation to make a total of $50,265.
This money will be used to provide materials and engineering expertise to supervise the building of check dams and other means of containing monsoon rainwater to recharge ground water, natural springs and wells. All the labour is given free by the villagers, who are partners in the scheme, while future maintenance will be supervised by SHARE.
The aim is to provide water throughout the dry season to enable a second crop to be grown, and to prevent women and children spending all day collecting water from up to 7km away. The children can then be educated and women trained in activities such as horticulture where they can sell their produce in local markets.
BUILDING THE DAMS:
THE DAM AT DABHILL:
The dams are built by the local people as their contribution to the project. Bombay Seaface Rotary Club provide technical expertise and professional civil engineering expertise for the projects. The materials, transport and other specialist equipment are funded from the Global Grant.

Building the Dam with reinforced concrete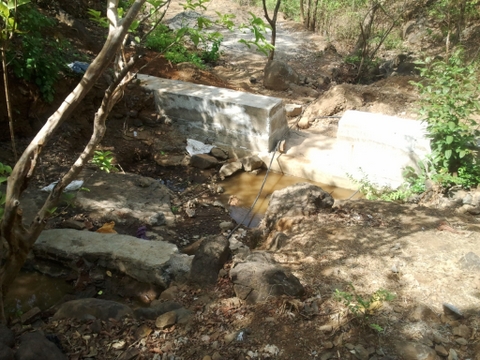 The dam under construction.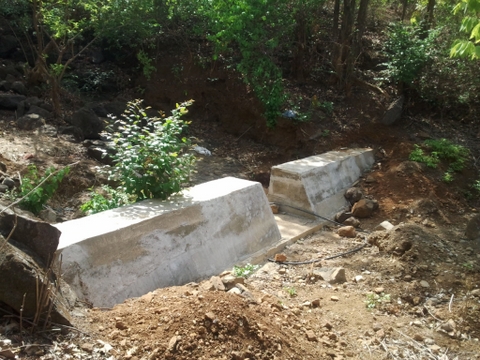 The completed dam.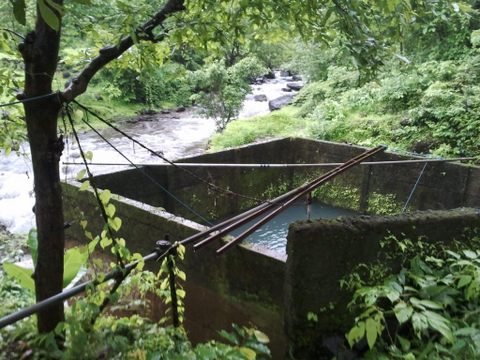 The repaired water tank from above.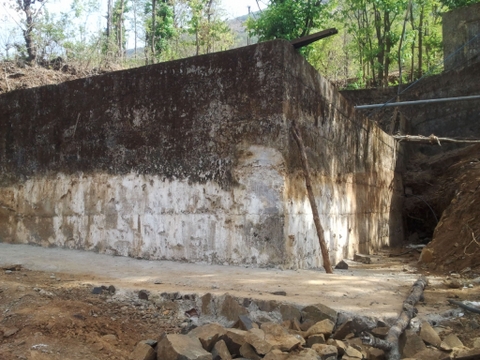 The repaired water tank from the side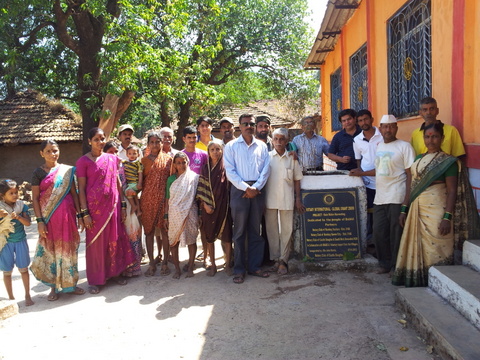 The unveiling of the plaque by the villagers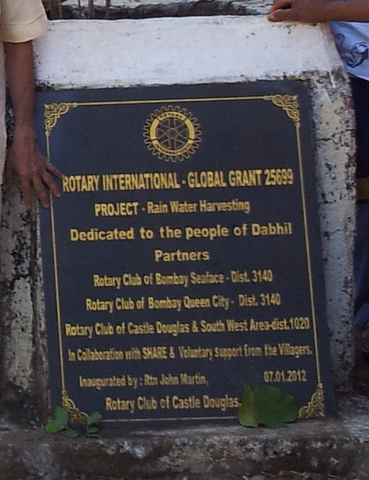 Details on the plaque of the Rotary Clubs involved.
The Dam at Devala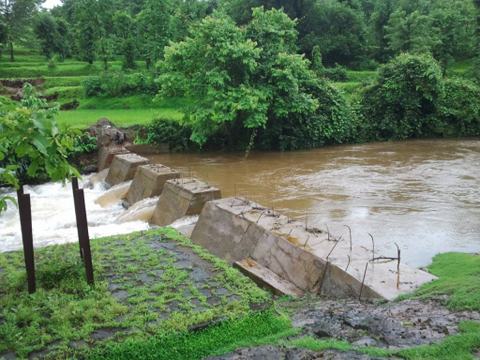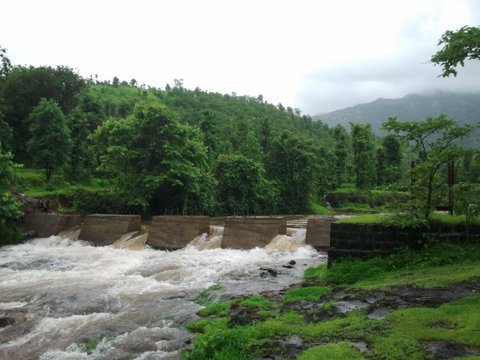 The river at full flood during the monsoon season.
The water is allowed to run for some time to clear all the debris before collection begins.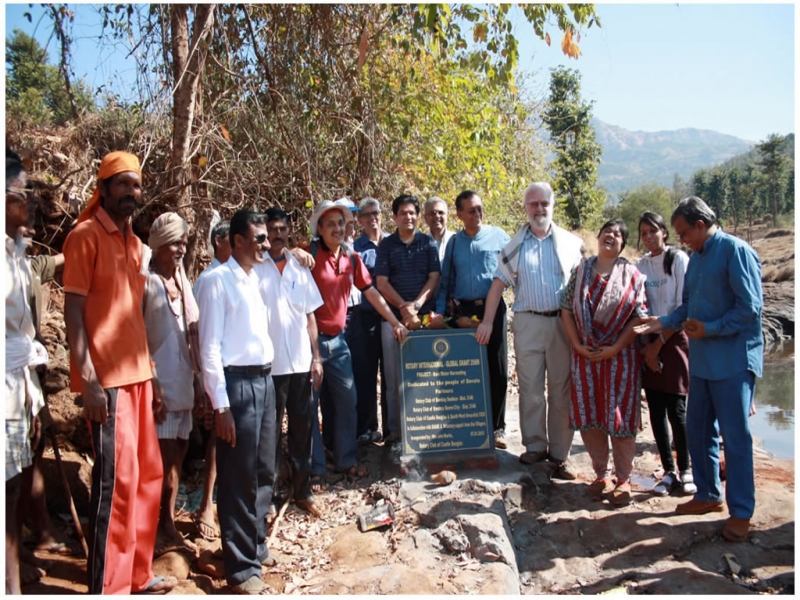 John Martin attending the unveiling of the plaque at Devala.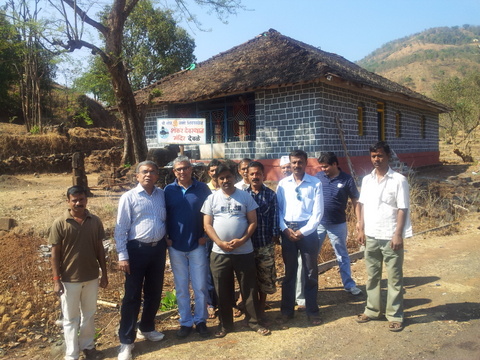 The local villagers at the end of the project.
THE STORAGE TANK AT KAHARDI: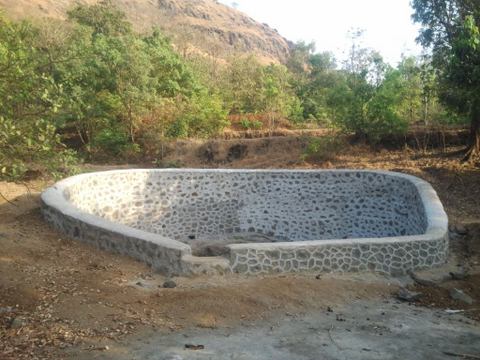 The storage tank built by the lpcal villagers.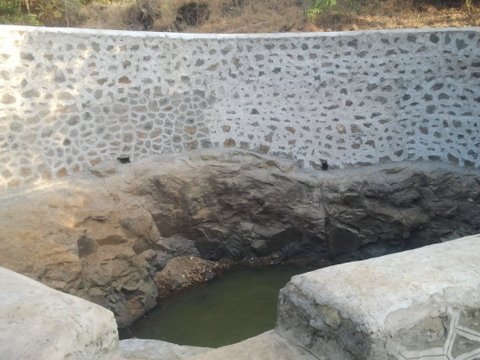 Low water level in the tank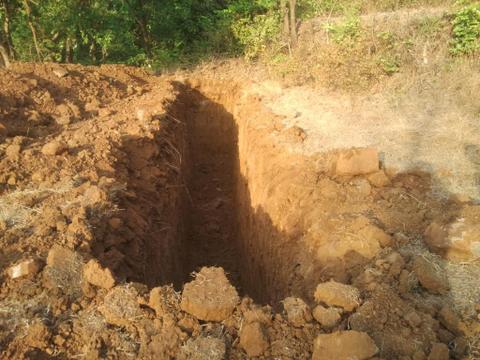 The recharge trench from the river under construction.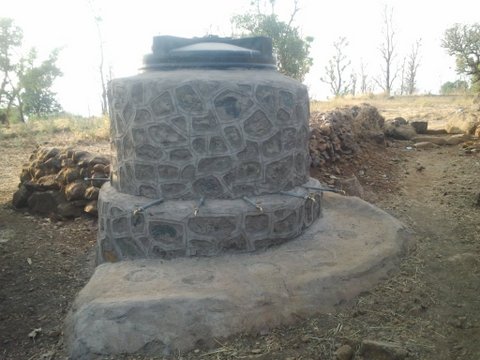 The completed tank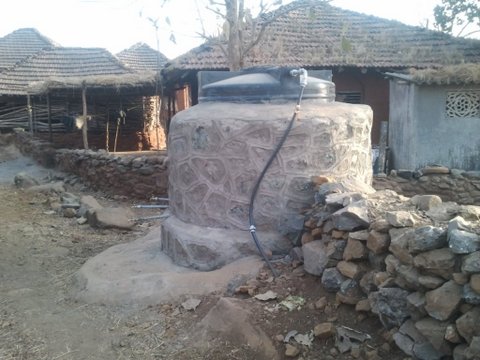 Completed system.