As details of the next Challenge becomes available they can be read here along with photos of previous Gavel Challenges.
Balgownie opened the season with an away loss to the Rotary Club of Aboyne on 16 September.
This was then followed up by a win at home against Westhill on 25 September, thanks to the high calibre of the home team.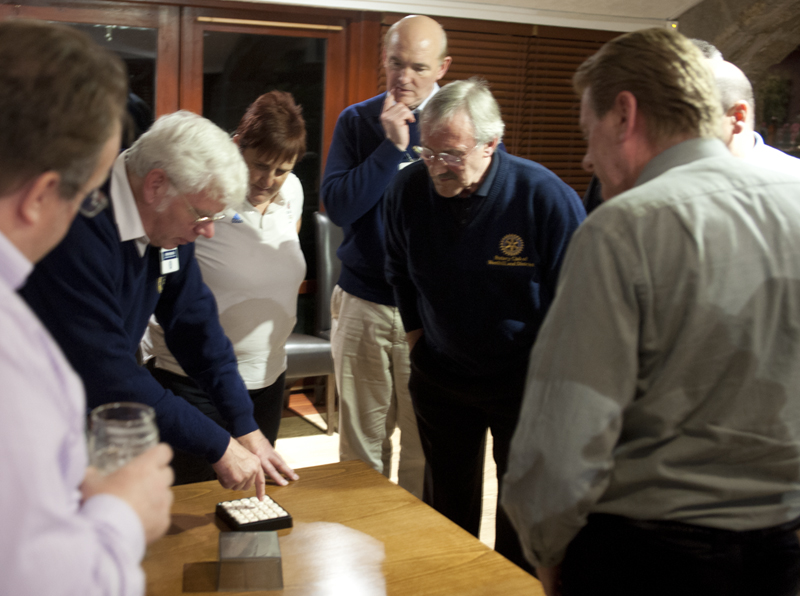 RTN Tom Spencer explains the rules of BOGGLE.
The first round culminated in an away win over Alford on 22 October. Looking forward to the next round, the club now awaits word from the District Coordinator.