Retinitis Pigmentosa Fighting Blindess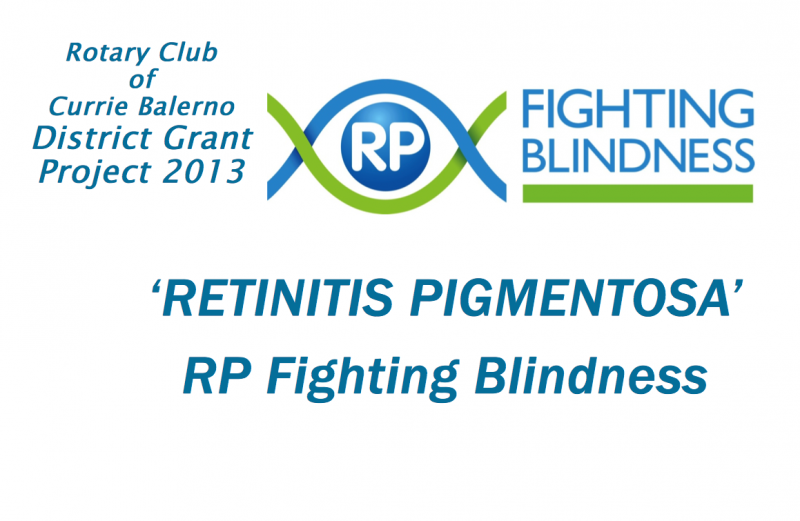 RP Fighting Blindness (RPFB) is a charity providing help and support to people suffering from Retinitis Pigmentosa which is the name given to a group of hereditary disorders causing a deterioration of the retina.
The first symptom may be night blindness leading to a form of tunnel vision and ultimately blindness. There is currently no treatment that will halt the progress of RP or reverse its effects but RPFB are funding research across the UK. Meantime they offer their services free of charge to anyone affected by RP.
RPFB are entirely dependent on donations from the public as the charity receives no government funding.
Our Club started to support RPFB in 2013-14 by championing this cause across the Rotary 1020 District..
Click HERE to view the PowerPoint presentation
---
---
Retina2.pdf
---