Adventure Golf Evening
by Judy Powell & Mike Gay
Pictures by Trevor Beaumont-Wraith & Mike Gay
Judy Powell who helped organise the event alongside prime mover and husband Dave Powell reports:
"Friends and family joined members of F&D on a hot summer's evening to raise money for Bristol Sailability in an unusual way - Pirate Adventure Golf. Many were sceptical: surely this was just crazy golf for children? If not, then it must be aimed at golfers? Neither was the case. There were youngsters getting holes in one, and golfers underachieving with embarrassingly high scores.
"Ticket sales and the proceeds from the barbecue, bar and raffle have kick-started our campaign to raise funds to purchase another boat for Bristol Sailability. This was Rotary as we love it; a great night out with money raised for a good cause!"
Bristol Sailability, whom we thank for their co-operation, sent along a boat which was parked-up on its trailer in the car-park in which to reinforce, with those attending, the purpose of the event.
Raffle prizes were generously donated by the following businesses in the Downend area: Good Frydays, Style Collection (Downend), and The Nail & Beauty Lounge (Downend). Many thanks guys.
The event was held at the Pirate Bay Adventure Golf centre in Hambrook, Bristol and we thank owner Nicky Lumb for the use of his facilities that made the event possible, and allowed us all to have fun!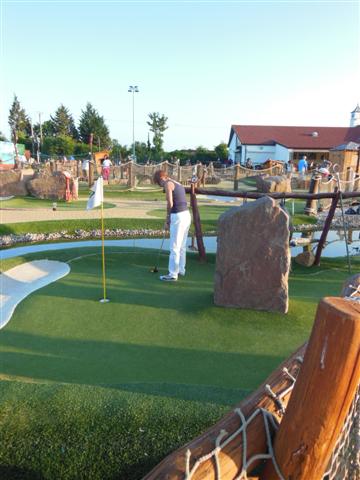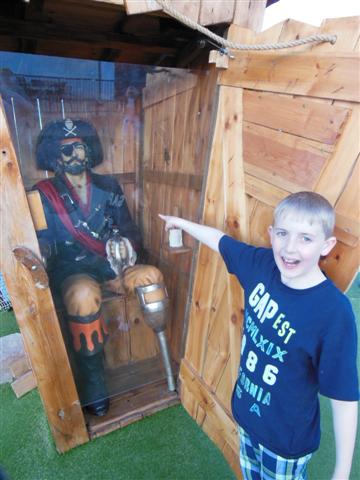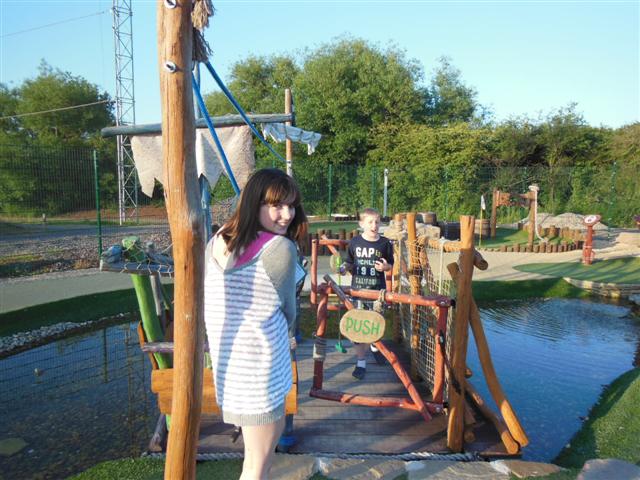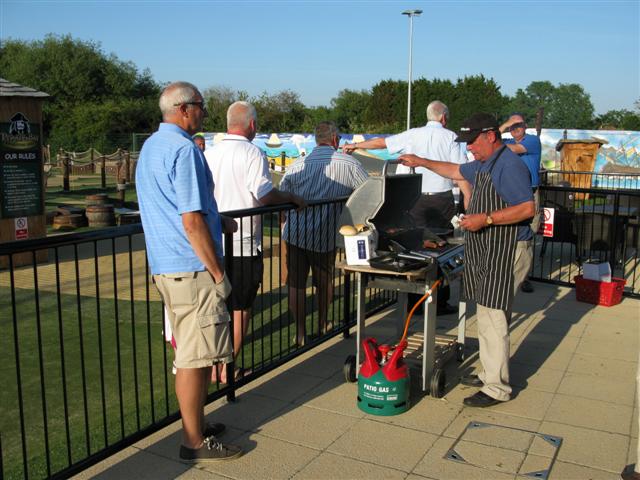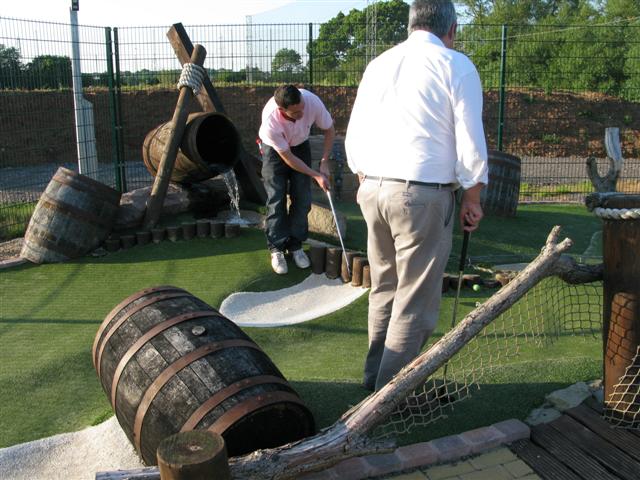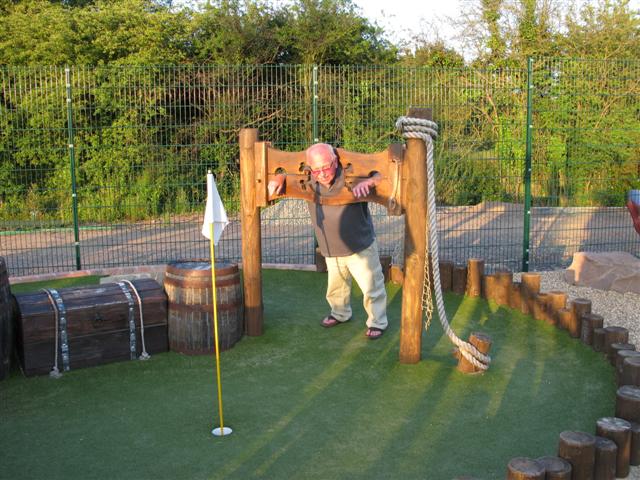 Top left: Victoria putting, Top right: Tristan found the pirate,
Middle left: Eloise raft hauling with Tristan aboard, Middle right: Colin's BBQ
Bottom left: Bunker shot challenge, Bottom right: President Tony in the stocks
The event proceeds were a shade under