RC Kingswood Grand Garden Party 2013
by Mike Gay
Picture by President Tony Bryant
Several members of F&D attended the RC Kingswood Grand Garden Party at the home of Martin & Lizzie Harris in Leigh Woods, Bristol on Sunday 21st July. In near perfect weather conditions our members and their wives enjoyed a cream tea with cake, participated in some games and browsed stalls. Proceeds from the event will benefit The Hive, Survive and other local charities.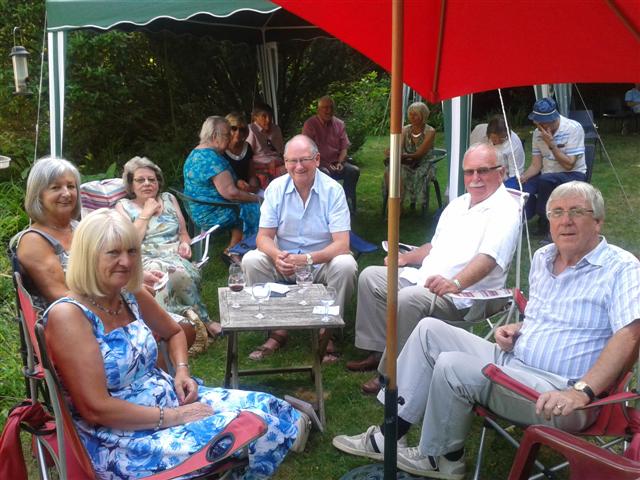 Clockwise from left to right: Pam Lawry, Marcia James, Caroline Bryant,
IPP Derek James, President Tony Bryant and Pete Lawry