She says:
"Following the first challenge to Club when I handed out a small amount of money & instructed those selected to return it with a profit in a months time - which they all achieved very successfully - I thought it was time that I gave Rotarians a slightly more physical challenge.
So, the latest challenge is issued to Rotarians Mike, Andrew & Phil, details as follows:
Zumba Classes are fitness-classes that fuse exercise, entertainment and culture, or so I am reliably informed. Given that the nearest that these three get to culture is eating yoghurt, I have challenged them to join a Zumba Class: There are certain conditions, as you might imagine, which are:
1. They must wear appropriate clothing
2. They must obtain sponsorship of at least £100.
3. They will not be charged for the class, but must accept that photographs WILL be taken.
Photographs & a full report will be issued after they have completed the challenge
I await my second challenge with a certain amount of trepidation."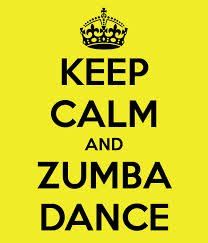 Rotarians Mike, Andrew & Phil kept calm and Zumba danced in the Co-op Foodstore in Highworth on Saturday 11th January.
Performing 2 half-hour sessions it was quite a spectacle!
Thanks to sponsorship and donations from Co-op shoppers over £700 was raised for SWINDON YOUNG CARERS
Swindon Advertiser: Let's get ready to Zumba...for a good cause
Swindon Web: Milk, bread, cheese, eggs....& Zumba