Charities/Good Causes Supported
The members of the Rotary Club of Blaby Meridian undertake a number of fund raising and social activities within the Blaby District, so as to provide donations and hands on support, for both Local and International deserving causes.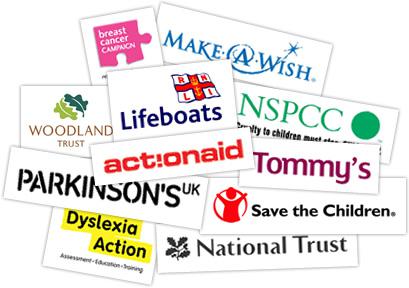 In common with many other Rotary Clubs around the World, The Rotary Club of Blaby Meridian is active in Charity work, or as we prefer to call it 'Service'.
To that end, we raise money throughout the year, all of which is put into a Registered Charity (no.
1041333
) which we operate responsibly, not just because of the legal requirements, but because that is how we want to operate.
We are all volunteers and therefore there are no charges for staff or administration.
Occasionally we work with other Rotary Clubs in the area, and where possible source funding and support from other agencies.
Charities & Organisations supported by the Rotary Club of Blaby Meridian in recent years include the following:-
Air Ambulance
Ashtma UK
Blaby Scouts
Blaby Meridian Inner Wheel
BurnAid
Calvert Trust
Children of Courage
Childrens Air Ambulance
Cosby Library

DEBRA
Emmaus Hinckley
Enderby Youth Band
Glenfield Hospital Cardiac Unit
Leicestershire & Rutland Wildlife Trust
Leicestreshire Life Education in Local Schools
LOROS
Mablethorpe Childrens' Home
Macmillan Cancer Support
MIND
PROSTAID
RAINBOWS Children's Hospice
Salvation Army Wigston
Teenage Cancer Trust
Rotary Young Chef
Rotary Foundation including Polio Eradication
Rotary Plant a Crocus Scheme
Salvation Army Wigston
Shoe Box Scheme
Sketchley Hill Menphys Nusery School Burbage

Stroke Awatness
Teenage Cancer Trust
Ulverscroft Education Centre
Warning Zone
International Agencies Supported
AgriSan
East Africa Playground Project
E Ranger - Motorcyle Ambulance
Jaipur Limb replacement
Little Face Kenya
Polio Eradication
Shelter Box
Shoe Boxes
Tinau OrphanageTrade Aid
Water Aid