End Polio Now
Since making the pledge in 1985 to eradicate polio - its most ambitious programme to date - Rotary International in partnership with health agencies has brought the number of cases of polio down by 99 percent.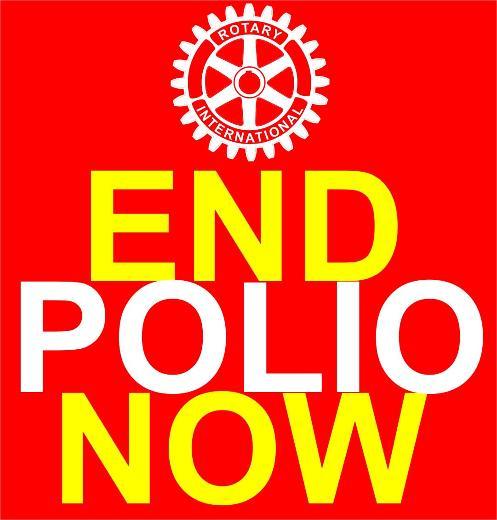 Show related pages
You can donate now by texting to the above details or make a donation through our VirginMoney Giving page.
The world has never been closer to ending polio for good. Since making a pledge to eradicate polio in 1985, Rotary International, together with partner health agencies, has brought down the number of cases by 99.9%, putting polio on the brink of being only the second disease ever to be completely eradicated.
There are now only three polio endemic countries, Pakistan, Afghanistan and Nigeria, and with a simple immunisation, children can be prevented from ever contracting this debilitating and potentially fatal illness.
What is polio? Find out more here.
Rotary International has been working with partner organisations to administer immunisations across the world, and during national immunisation days, many millions of children can be protected from polio. But more needs to be done if we are to succeed in ending polio for good.
Want to help? Make a donation or get involved with your local Rotary club.
- See more at: http://www.ribi.org/endpolionow#sthash.viyQt9X5.dpuf