35th Choral Speaking Festival 2019
Oldham Metro's 35th Oldham Primary Schools Choral Speaking Festival should have been held at the Coliseum Theatre, Fairbottom Street, Oldham on 19th. 21st & 22nd March 2019 but due the Covid pandemic we had to cancel this year's event.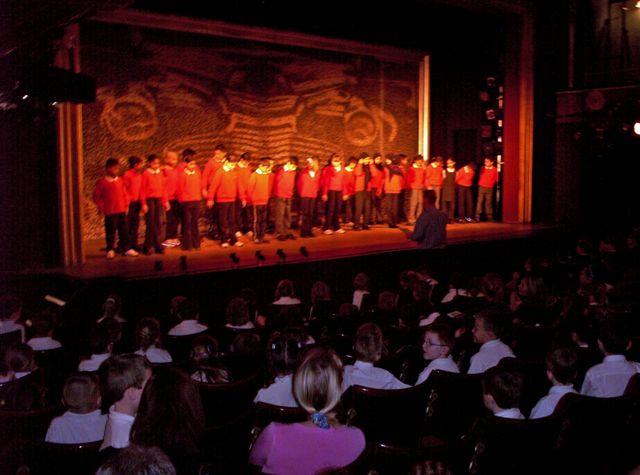 The 2019 Festival would have beene our 35th such event. Planning for the first Festival began in 1984 and it has become an annual event since 1985, held most years at the Oldham Coliseum Theatre. In recent years there have been up to 2800 pupils taking part and, over the years, more than 60,000 youngsters have been participants.
It was with deep regret we had to cancel it this year due to the Covid pandemic.
We will be back in Spring 2021.